The head of Longhua district visited BBE and addressed significant speech
Nov,27,2017
The head of Longhua district visited BBE and addressed significant speech
In a temperate afternoon of Nov. 10 2017, the head of Longhua district, Zhang Nasha, accompanied by relative chief from Development and Reform Bureau, Sci-tech innovation Bureau and Economic Promotion Bureau paid a visit to BBE to learn about company business and development status. Lijian, Wangying, the president and managing director, with other company executives presented this symposium.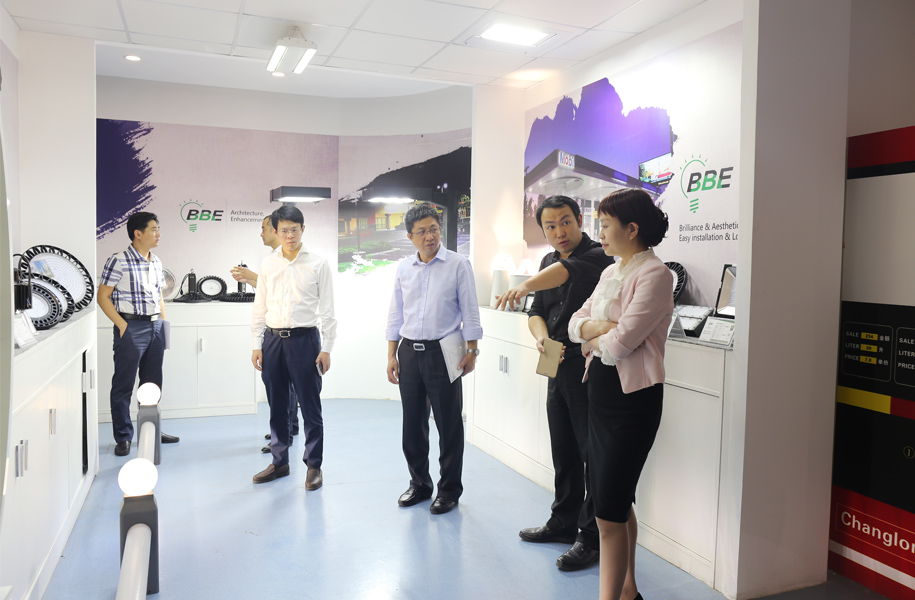 In the beginning of this symposium, Mr. Wang, gave a brief introduction of company that BBE, founded in 1998, among the first enterprises engaged in LED industry in China, has been one of the most professional and powerful giants in china over 20 years' development. He introduced that BBE has been among the top ten china's street lights export brands in recent years and all products have exported to more than 140 countries. Also, BBE has been the top 100 enterprises in Longhua new district. Innovation drive BBE to higher and further development, and to date BBE has gained more than 187 patents. In this year BBE has won second prize for 2016 Shenzhen S&T Progress prize.
After the introduction, Mrs Zhang gave a full recognition of BBE recent development and the fruits BBE has gained. She reckoned that a huge outpouring of support of the policies from the government to the enterprises is a great opportunity. At the same time, another opportunity ─ "one belt one road" plan paves the way for enterprises to exported products abroad. She suggested BBE should seize these opportunities and keep innovation for better development. Meanwhile, BBE should introduce more talents to build a team of technological force to support design, R&D requirement. And BBE should keep its initial heart to be down-to-earth from strength to strength.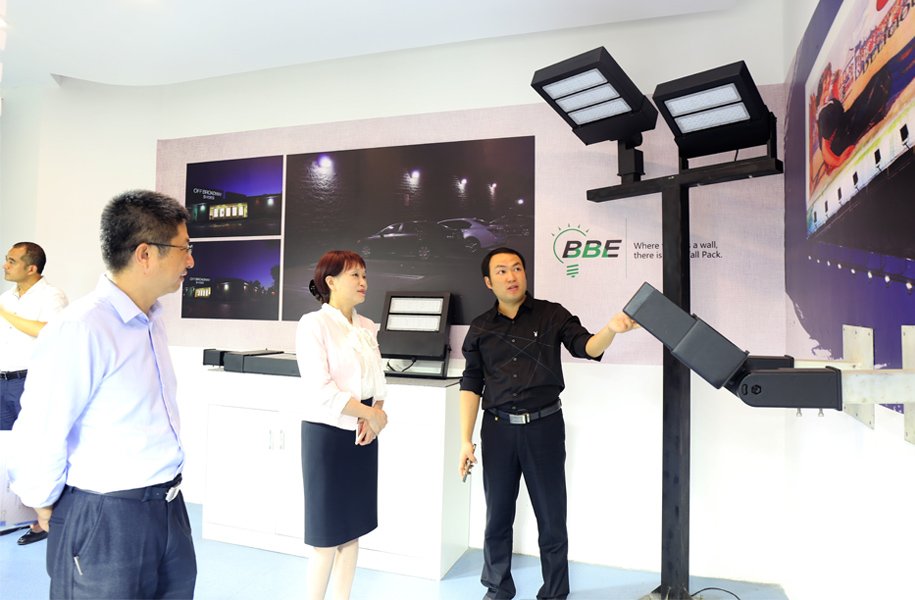 What Mrs. Zhang said fuels BBE better development. And we will continue researching and designing high-quality LED lighting products to provide top-level service to every customer around the world.



Related news:Philips paid a visit to BBE and held a deep talk on further cooperation