Green Bicycle Travelling in Zengcheng
Feb,27,2012
At this end of February, 2012, BBE LED International Trade Dept. organized an activity of Green Travelling by Bicycle in Zengcheng, the city of Guangzhou.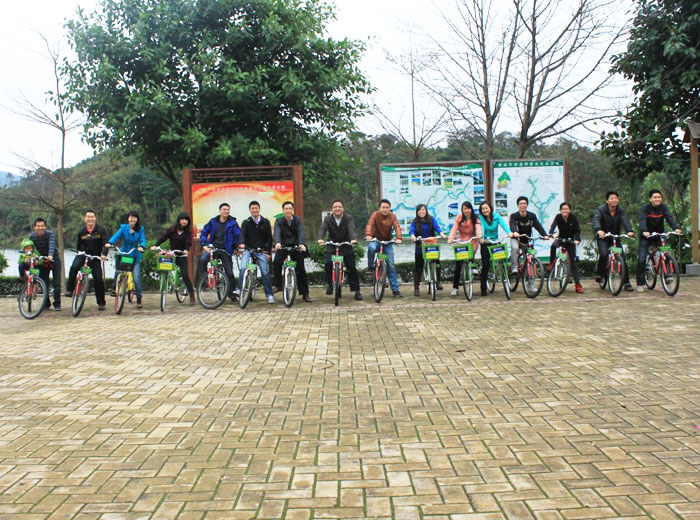 This is a quite challengeable Green Travelling by bicycle. It will take us more than 3 hours for the whole journey. But we never be afraid of this hard task, on the contrary, you can see the happiness appeared on everyone's face in this picture, we are very excited and can't waiting for starting.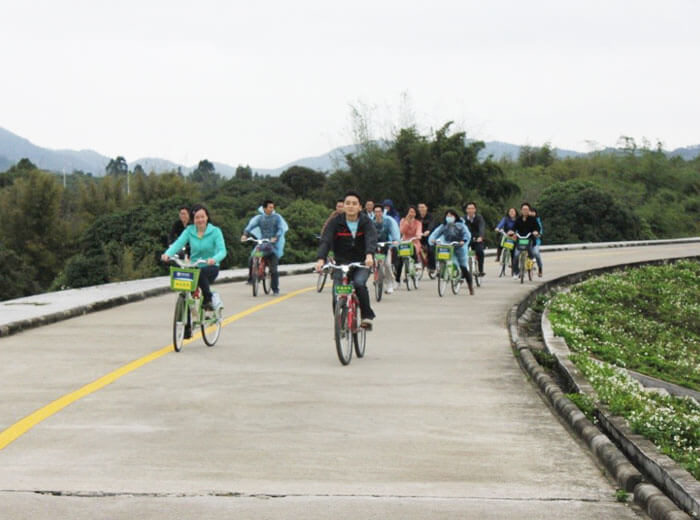 With the order of "ready & go ", all of us rushed out quickly and run on the Green Bicycle Road. Though the weather was raining, we continued riding forward, it seemed a little crazy.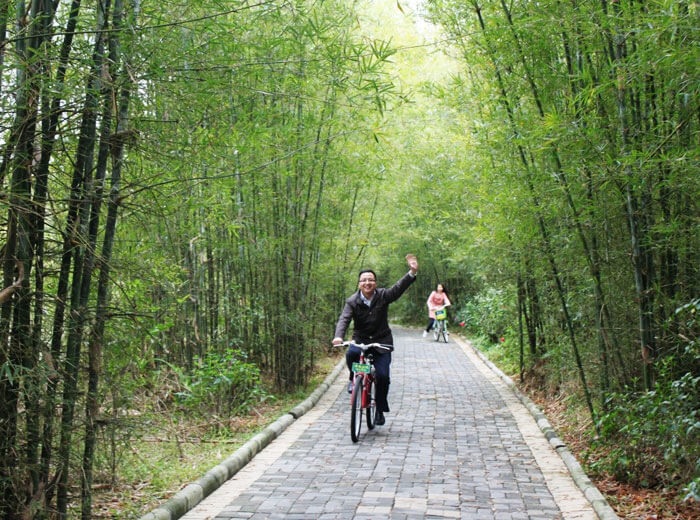 After one hour, we rode through a path with the herbaceous bamboo. The fresh air is filled with the taste of bamboo, we are cheering and relaxing the whole tired body. There is Jason who is the director for international trade dept. shaking his hand with happy smile. Other colleagues are running after one by one, how happy we are! How beautiful scenery is!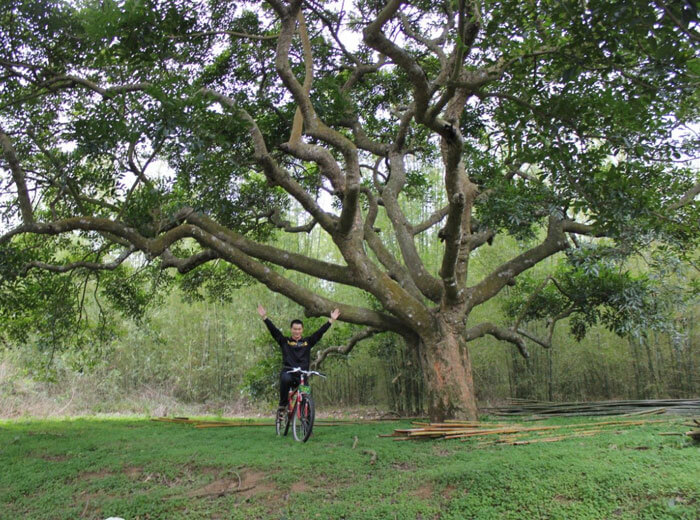 Wow, that is an artistic and old tree. One of our colleagues is cheering under this tree, he is very exciting.
At this afternoon later, we returned and went to Conghua where is famous for natural hot spring. We have to say this is really a good way to ease our exhausted body as the long journey by bicycle. After we finished the supper, all of us are going to the natural hot spring, it is very enjoyable.
At the second day in the morning, we went to the LiuXihe National Forest Park, where has many rare trees and plants, unique animals and some entertainment equipment.
We come into this park, there are many blooming flowers, and the spring season is coming so early, everything is lively.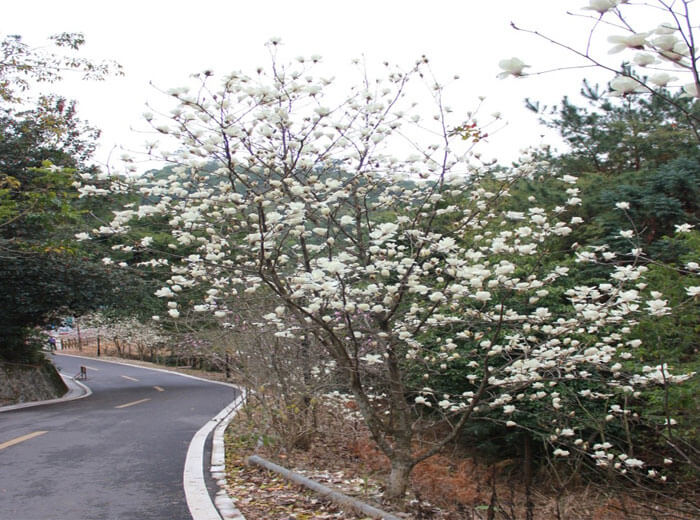 We walk along this road, there are many blooming flowers beside the road, the air is filled with taste of flower, and this feeling is so wonderful.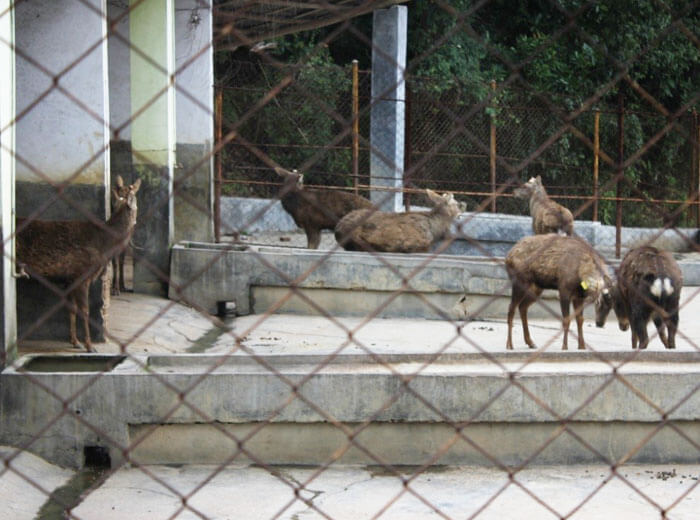 After about 45 minutes walking time, we walked to a musk deer zoo. You can see there are several musk deer in the cage, they are very lovely, some are looking around hither and thither, and some are fighting for funny.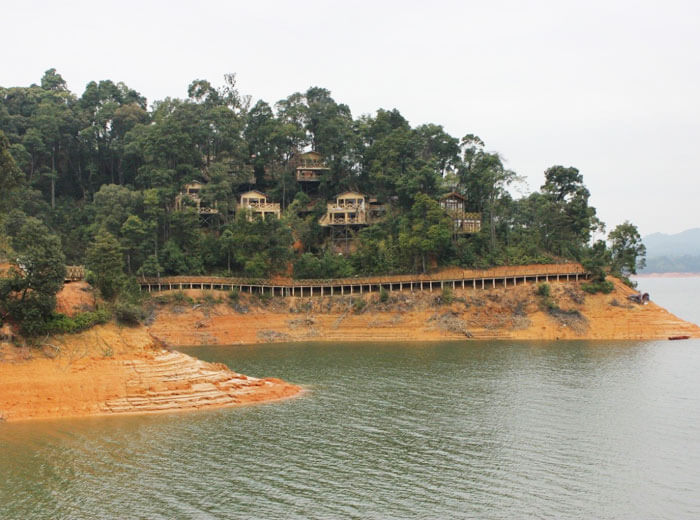 The LiuXihe National Forest Park is very big, we walk along this lake for a long time, the lake water is so clear, the mild wind blows us face, it is so comfortable. In this picture, you can see there are many small and exquisite wood houses which have been built nearby the lake. When the summer is coming, you can reserve a room for stay some days here and share the fresh air and cool wind. It is really a good idea that you seem to be live in an ancient forest and back to the ancient time.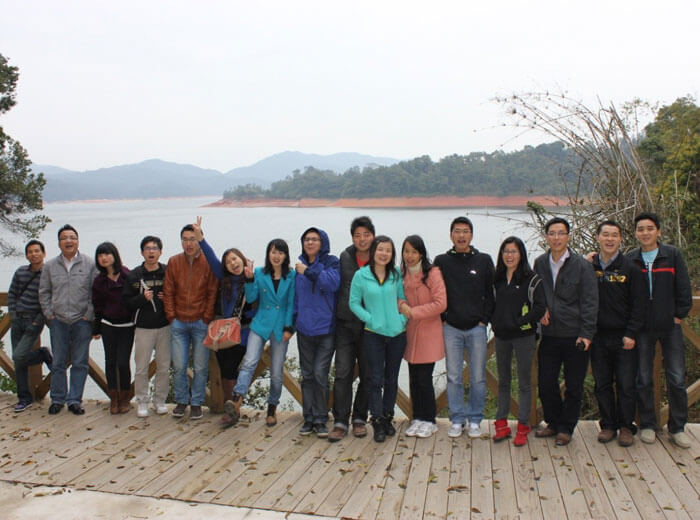 After several hours walking, we take this group photo nearby this lake as an unforgettable memory. Time flies, we have finished our journey this time, this spring trip is really a significant Green travelling, both by bicycle and by walk. BBE LED build the better earth, here we do it.