BBE LED 2012 Sports Game
In sunshine-flooding March, BBE held its first Multi-Sports Meeting under the auspices of HR & Admin department. All the departments divided into 5 representative team, almost all the personnel participated in this grand meeting. The so-called Multi-sports Meeting include tug of war, basketball, Ping-pong, mixed relays, Chinese chess, karaoke, product assemble skills, product knowledge, computer operation skills and cards. From above games, it's not hard to see the meeting aims to entertain the mind and body, strengthen the communication and coordination cross departments.
Let's recap the sports news in the first day (Mar.16th).
After a brief opening ceremony, we started the first game, tug of war. In total 4 teams in men's group and 2 teams in women's group participated in this game. After fierce competition, Production team (both men's and women's) got the first place in the first round. The next round will be started on Mar 23rd for the championship.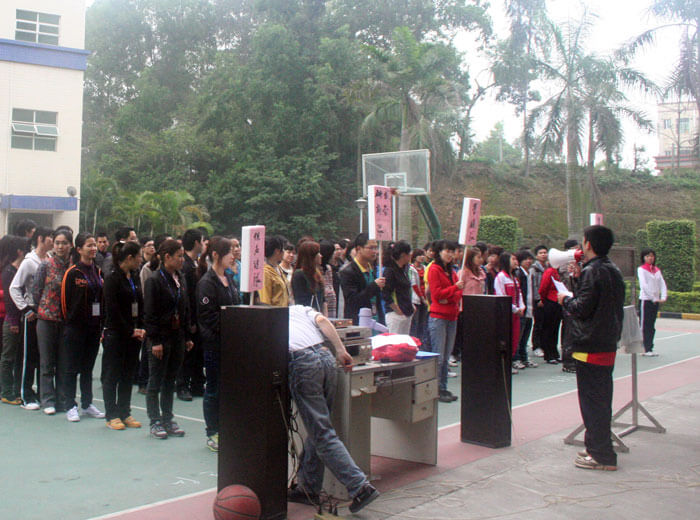 The next game is mixed relays. Each team 6 athletes (2 female, 4 male), totally4 teams participated in this game. We marketing team are confident that we can achieve a good result. In the first round, we cooperate with each other very well, got the second place. However, in the next key ground, due to somewhat bad mutual cooperation, regret to get the 4th place finally.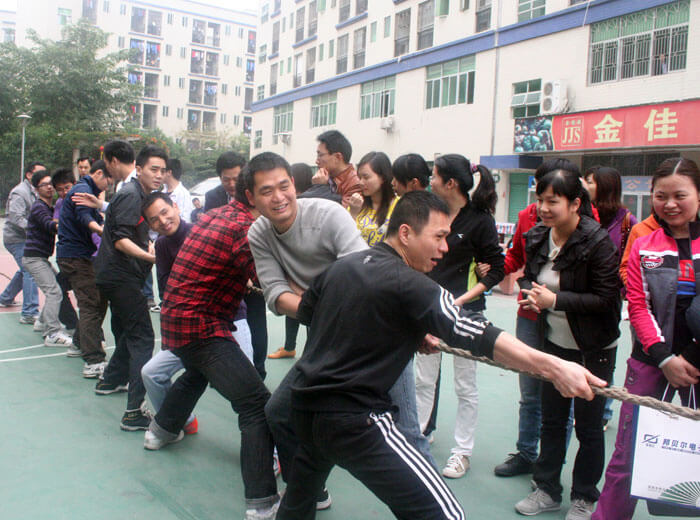 The last game is Three-Player Basketball. We are very excited about this game, because we are confident that marketing team will achieve the championship. Not only because we have excellent players with strong center, swift point guard and accurate-shooting forward, but also an enthusiastic cheering team, which stimulate our player to goal for the championship. Without any suspense, we marketing team defeat each rival in the group round-ribbon. In the elimination round, we met the fourth place team HR department and beat them with big score difference to come to the final games. The final game rival is production team which is also a good team. You can imagine how fierce the final is! The scores rise alternatively. In last 5 seconds, we marketing team 1 point behind, but we have 2 times free-throw opportunity. All of us lay our hope on the point guard. Disappointingly, point guard miss the first throw, everyone hold their breath, wait for the last throw, lucky, we got the last throw and made a draw, the game enter into overtime to contend the championship. During overtime, we had a good status and cooperation, beat a 12-2 series to win the final game. It's a hard game, a great game, a game that can be written into BBE sports meeting history. We are the champion, congratulations!
What we learnt from these games is team collaboration, which is of vital importance in team work, what's more, understanding and trust are main factors to win the game. We should apply these experiences to our routine work. It's just our aim of the sports meeting.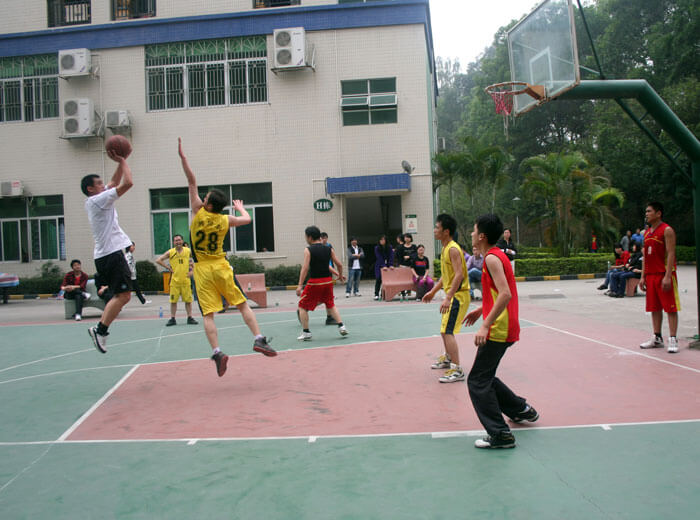 For more sports news, please pay attention to our later reports.
Any question, pls feel free to contact us. Thanks.
BBE TEAM
Tel.: +86 755 2958 8988 Ext. 837 Fax: +86 755 2958 8616
Mobile: +86 185 7520 6951
E-mail: bbe@bbeled.com