BBE 2011 New Year Banquet
Jan,28,2011
This years' annual New Year Banquet was grandly hold on Jan, 23, 2011. More than 200 staff attended.
In the early 3pm, it is already with warm and active atmosphere, all are gathering, chatting and extending best wishes to each other. Joyness spread over the hall.
Following the warm applause, the banquet begin with speech of General Manager Li Jian, summarized the great progress we have achieved in the past year, delivered new year regards and presented the determination to lead our company to be a more professional, innovative of solid-state lighting manufacture.
Recalling 2010, all the staff makes concerted efforts, work very closely and achieved admirable progress with a historically high sales record. Looking into 2011, we are fully equipped to meet the increasing challenges and opportunities!
Activities and sweepstakes were also an exciting and encouraging part of the banquet. The elite singers demonstrate their perfect voice, bringing people to be intoxicated in the joyful atmosphere. This year's prizes are also particularly rich, from the household items to the daily necessities, all embodied the meticulous care and the ardent expectations of leadership.
Toasting, cheering, the hall is fully filled with warmth and passion, we will never forget such exciting moments. Let us continue to carry forward the spirit of unity and strive, to achieve more brilliant progress in the New Year!
Dinner Scene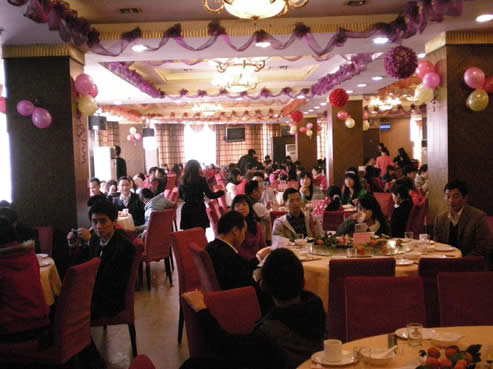 General Manager Li Jian is giving New Year Regards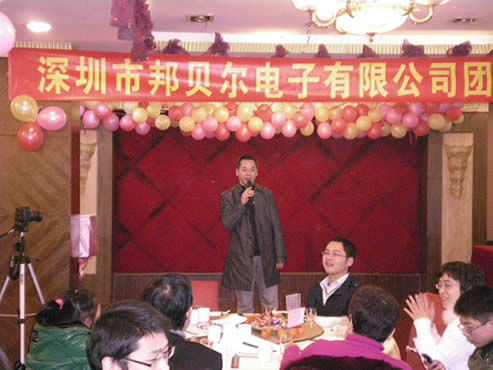 Passionate singing performance

Prizes

Cheer for the New Year!