BBE LED, street, lighting, Norwich, United States
BBE take pleasure to present you another successful pilot project brought by our partner LED WW LLC, who also invited two handsome boys as our models.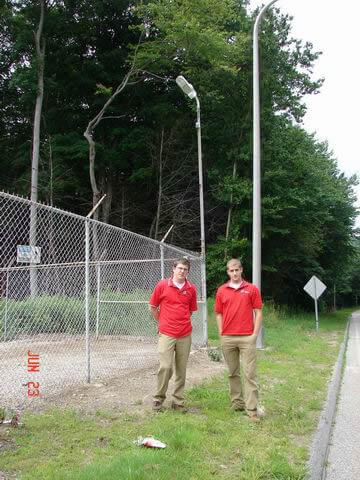 These pictures was taken at a gas company where locates at Norwich, US on the summer of 2009.Our model LU2 is quite recognizable which installed around the beautiful elm.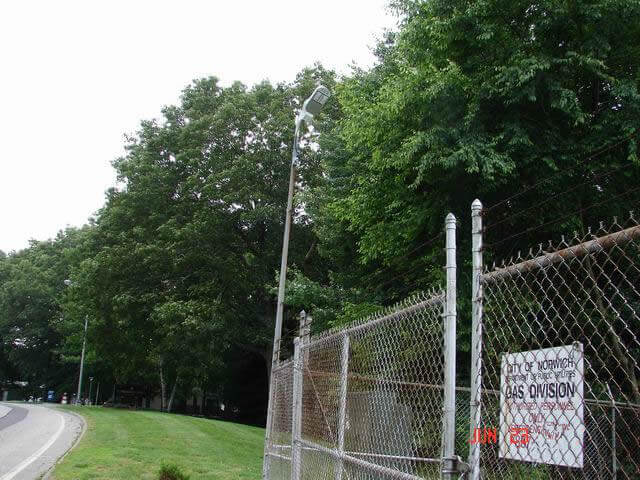 We were noticed that most of traditional sodium lamp has a sensor that controls the switch for lamp automatically. By 2010, we enhance the sensor for our lamps as option.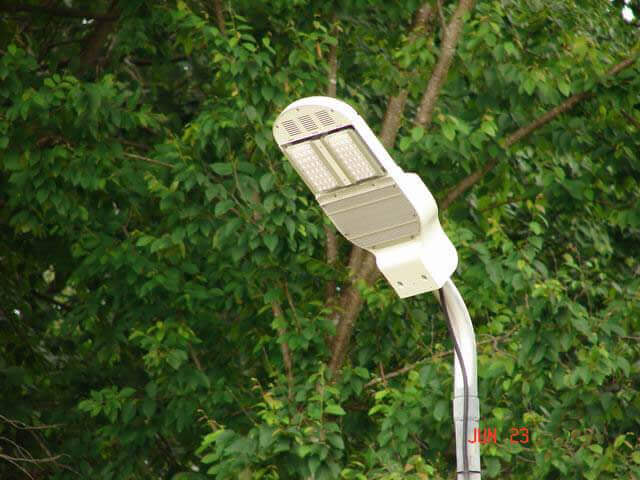 Most people know that CRI is one of the characteristic for led lamps. The general CRI of our lamp is 65. From this picture you can see the elm tree is the same color as it is seen in daylight.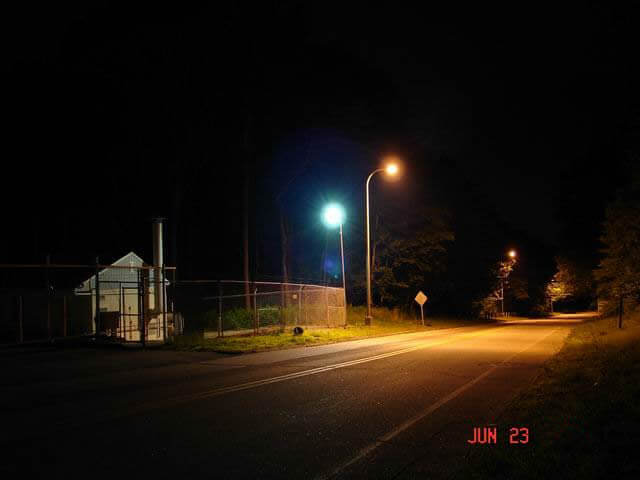 If you need any further information, please feel free to contact with us.