LED Street Light in Kyung Hee University Korea
It seems we have displayed many of our BBE & Yuyang Co-developed LED Street Lights in our Korea Partner, Yuyang D&U's industrial park, actually, we have installed many of our LED Street Light in different place in Korea, today, we'd like to show you the first one, our Co-developed LED Street Light installed in Kyung Hee University, Korea.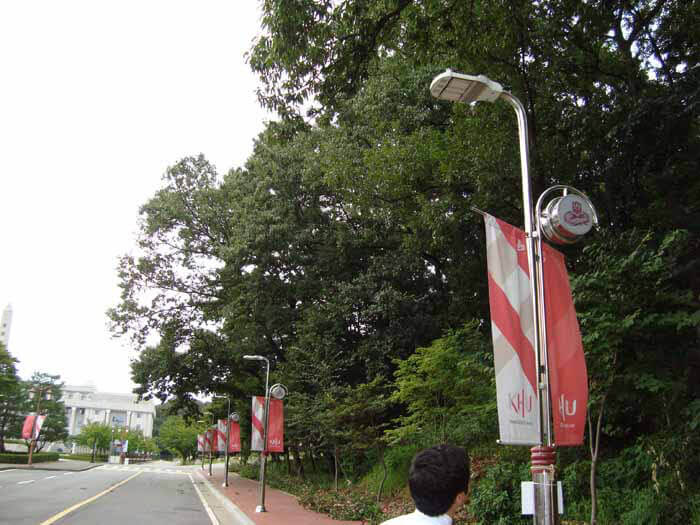 From below picture, you can see BBE & Yuyang co-developed LED Street Lights has been installed at the side of the road, when we take the pictures, there are some important activity will be hold here, you can say the flag of Kyung Hee University and another one.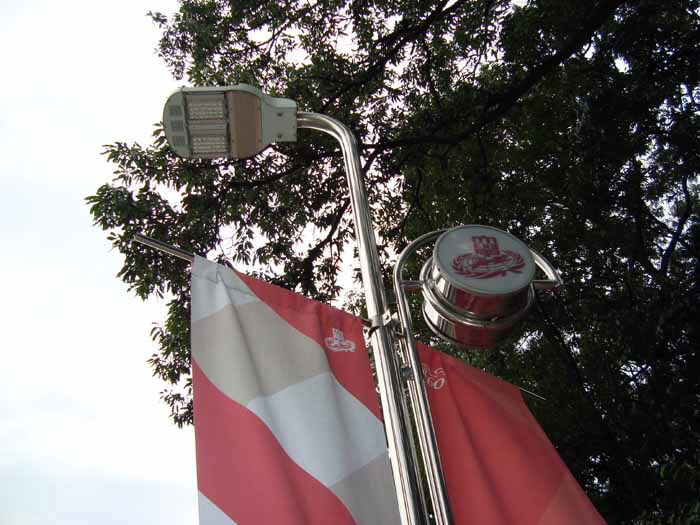 Again, you can see a special captured picture of BBE & Yuyang co-developed LED Street Lights on the lamp pole, to give you a shock view of how it works there.
We will keep post more of our LED Street Light, Solar LED Street Light, Wind Turbine and Solar LED Street Light installed in Korea, you are welcome to visit our website again. Any question, please kindly contact us. Thanks