LED Street Light, LU4 at Ostrobramska Street in Warsaw Poland
BBE LED has post our LED Street Light, LU4 in Kalisz, Poland, you can click front link to see detailed info. About this project, now we have some more LED Street Light installed there, this time, we will show you our LED Street Light, LU4 at Ostrobramska Street in Warsaw, Poland too.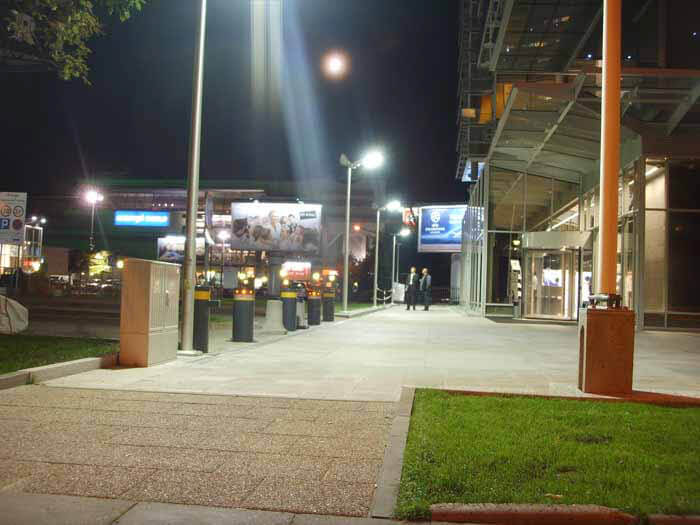 Warsaw is the capital and largest city of Poland. It is located on the Vistula River roughly 370 kilometers (230 mi) from both the Baltic Sea coast and the Carpathian Mountains. Its population as of 2007 was estimated at 1,706,624, and the Warsaw metropolitan area at approximately 2,785,000. The city area is 516.9 square kilometers (199.6 sq mi), with an agglomeration of 6,100.43 square kilometers (2,355.4 sq mi), Warsaw is the 8th largest city in the European Union by population.
Warsaw is also known as the "phoenix city", as it was completely destroyed during World War II, and rebuilt with the effort of Polish citizens. The city ranked 8th out of 65 cities on Mastercard's Emerging Markets Index (2008). Warsaw has given its name to the Warsaw Confederation, Warsaw Pact, Warsaw Convention, Treaty of Warsaw and the Warsaw Uprising.
If you want to know more information about this project or our products, please kindly contact us.