BBE LED Street Light –LS10 in HongLi Road Shenzhen
After the installation for LS10 in Lianhua Mountain area we start the installation for Huaqing North Area, road width 13m,pole height 12m,placing distance 35m, totally 620pcs LS10-300W pure white street lamps, with the installation angle of 15 degrees, we got a very good result of 20lx for average on the road.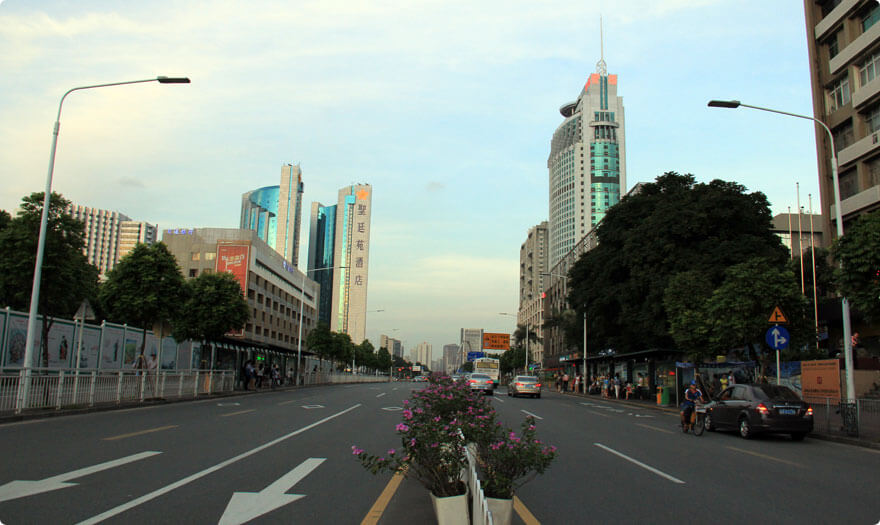 BBE LED street light's well performance and significant energy saving effect won high praise from government officer and residents. After the replacement of the whole, the lighting effect has been greatly improved, saving as much as 60% of the electricity. Also, people's eyes get a comfortable experience. The uniformity is much better than previous traditional Street light.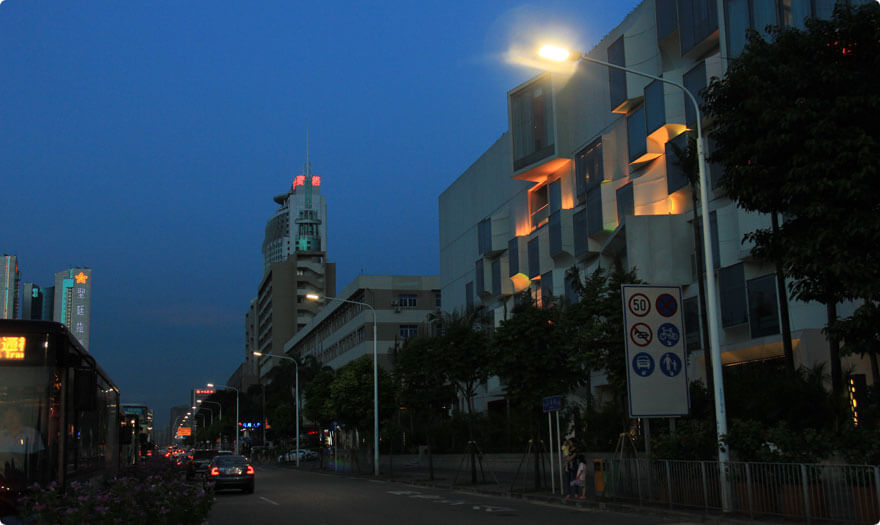 We offers the 5 years warranty for all our LED street light and even stock enough of the PSUs for all the normal models for easy changing for any faulty units to solve the problem immediately, all the parts will be provided totally free for all our customers during the warranty period, with the nice quality and good after sale service we are sure BBE lights will be installed more and more in future.
It has been a great honor of us to win such a project and have the LS LED street lights installed in such an important area. As a native company, this is not only a great recognition of the government for our products but also the great trust to us…with 4 weeks of hard work we have this project done successfully, so the nice result tells everything.