Solar LED Street Light LU1 in Nigeria
At the end of 2008, our new product LED Street Light LU1 came to the market. It is another version for SP90. Comparing with SP90, it has a fixture with it and IP rating is IP65. The heat solution and the problem of power supply is greatly improved.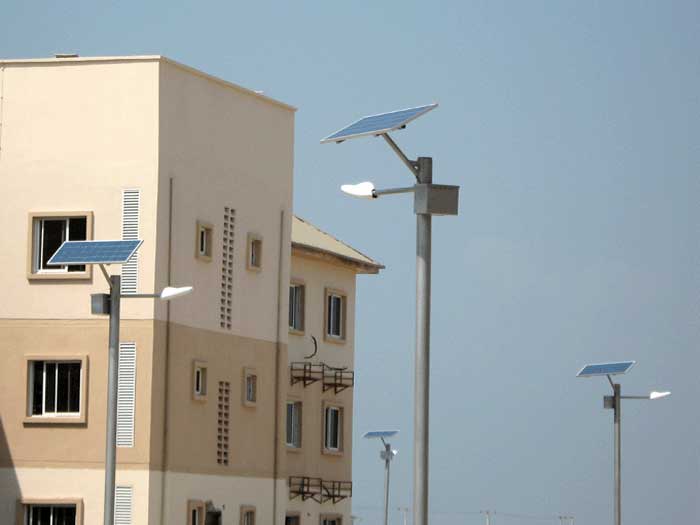 The project of LED Street Lights of LU1 was set up as soon as the new products appeared. In Lagos, Nigeria, Hundreds of LU1 are configured with solar systems. This project greatly reduced local power consumption.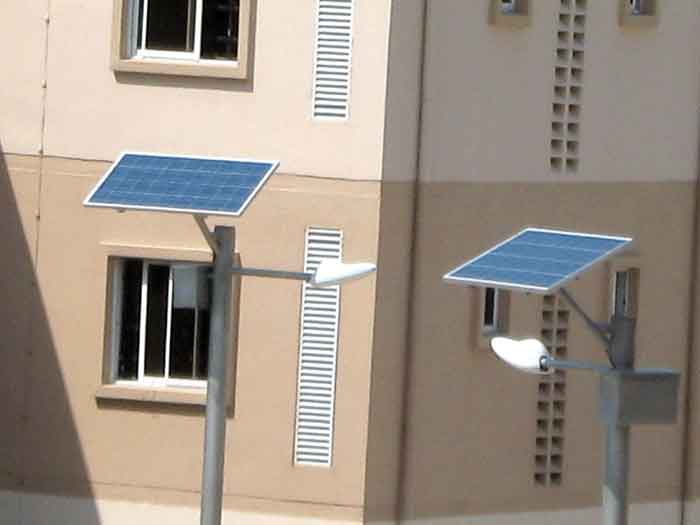 If you need Solar LED Street Light, whether you need the whole LED Street Light system or just need the LED Street Light from us, just tell us, our engineer will give you the complete Solar LED Street Light configuration for you, just call us now: