BBE LED street light enter into Bolivia
BBE LED street light LSI5 enter into Bolivia for roadway lighting now. The street light was just mounted onto the road and provided very good lighting experiences to the people comparing to the traditional luminaires.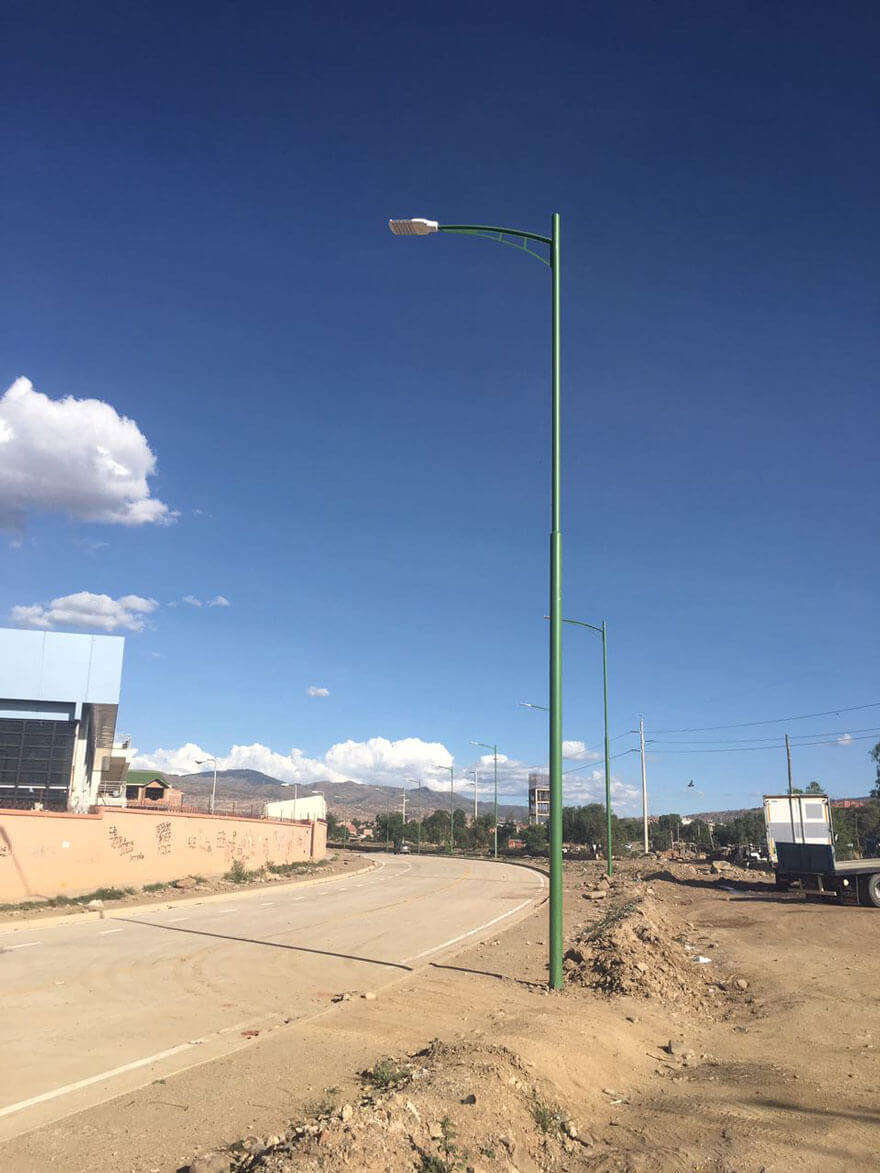 BBE LSI series street light was designed in the full consideration of LED, driving, construction and mounting, to make every factor perfect combination. The first class CREE LED and PHILIPS driver provide the core parts to make the luminaire very high efficiency and long life, the 100,000h calculated life span makes over 20 years working, the robust construction and very easy operation for mounting allows for much more benefit to the client and users.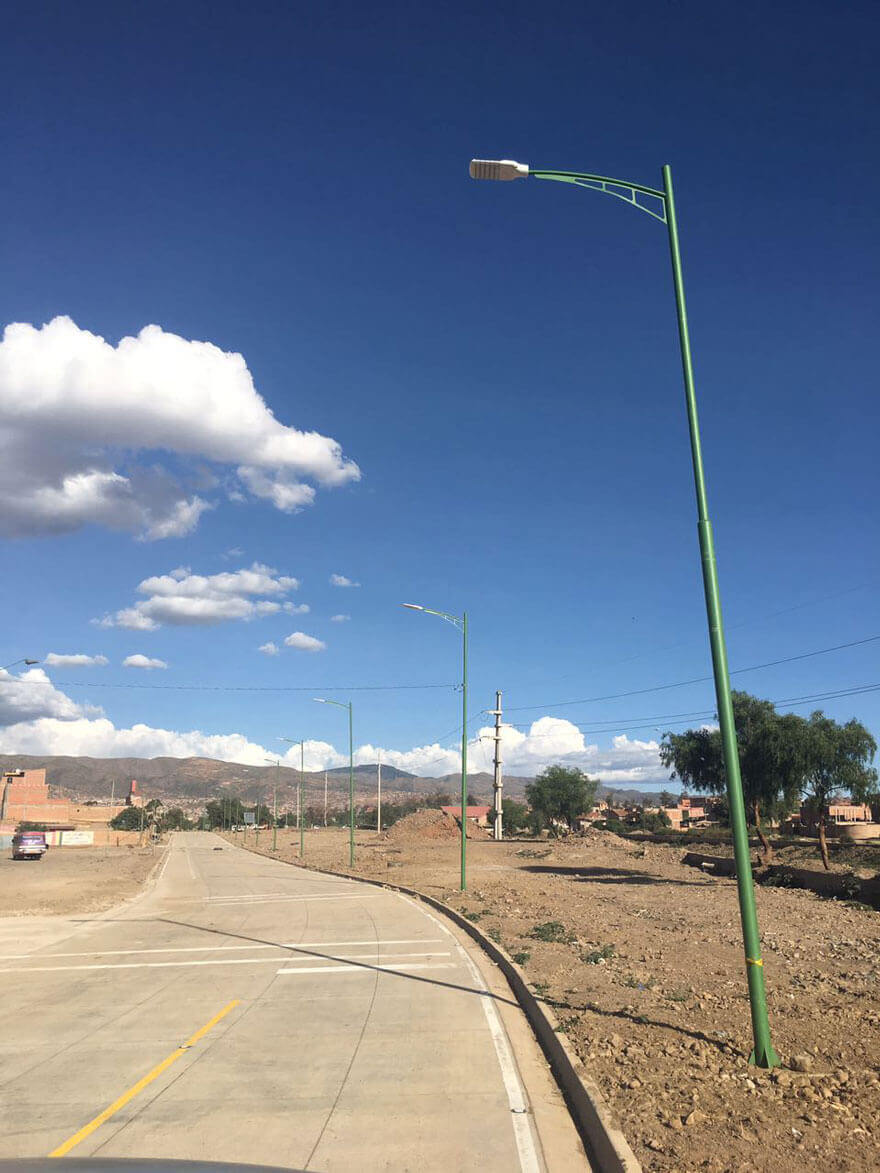 The energy saving is the most concern, the LED street light LSI5 is to replace the 400W sodium lamp, over 50% energy will be saved, but to provide much more brightness and uniformity. The maintenance cost will be saved a lot as well because the life of the sodium lamp is normally less than 5 years.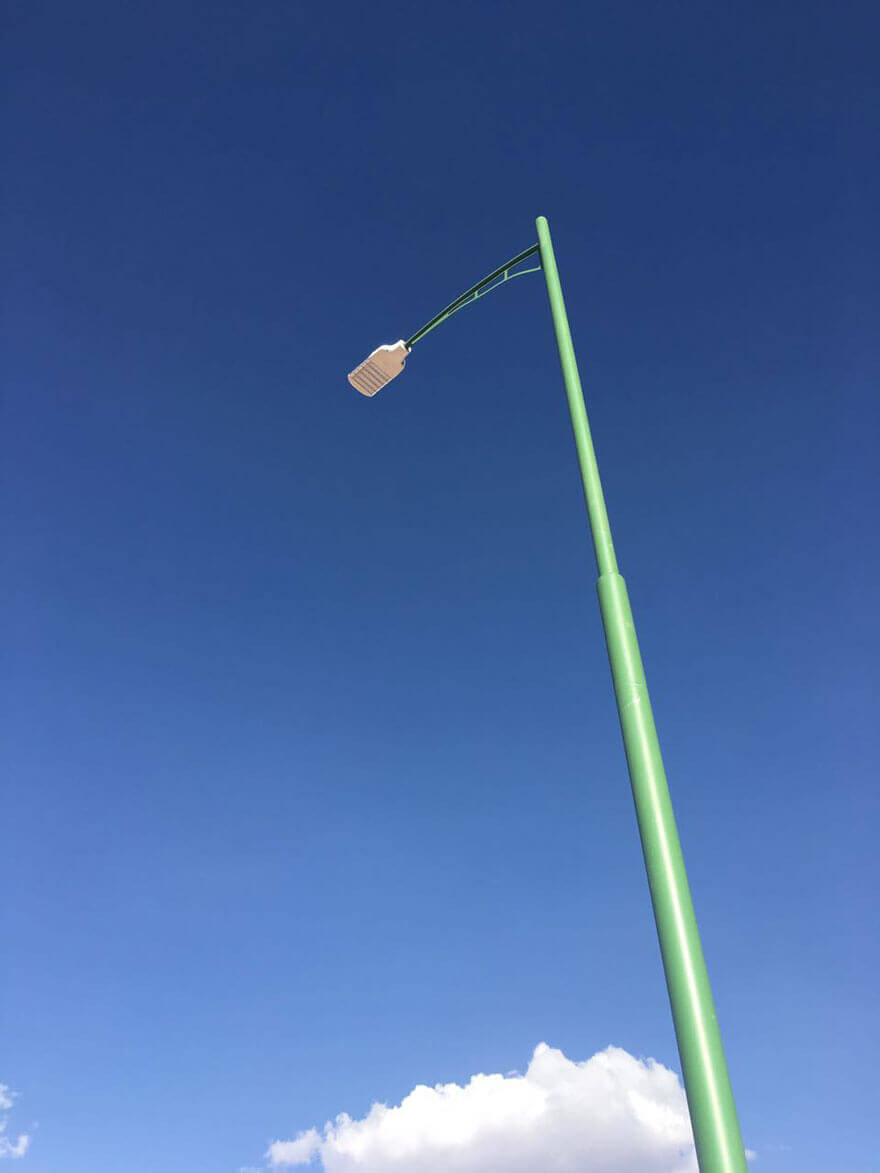 This is just the start, we think we will do more projects, BBE professional proposal with full experience will make more and more benefits to the city, the people, the country and the world.
To understand more about BBE, pls feel free to contact us.