BBE Solar LED Street Light-LS4&LS5 in Saudi Arabia
A residential and industrial park owned by Saudi Aramco and constructed by our Saudi Arabia partner, is a leading residential compound that serves the needs of all people, no matter where they are from. As a famous brand in LED outdoor lighting field, BBE supplies more than 2700 pcs led street light,288 pcs high bay lamp and 220 sets solar street light in this area. Here, I would like to show LS4&LS5 solar street light project pictures here only.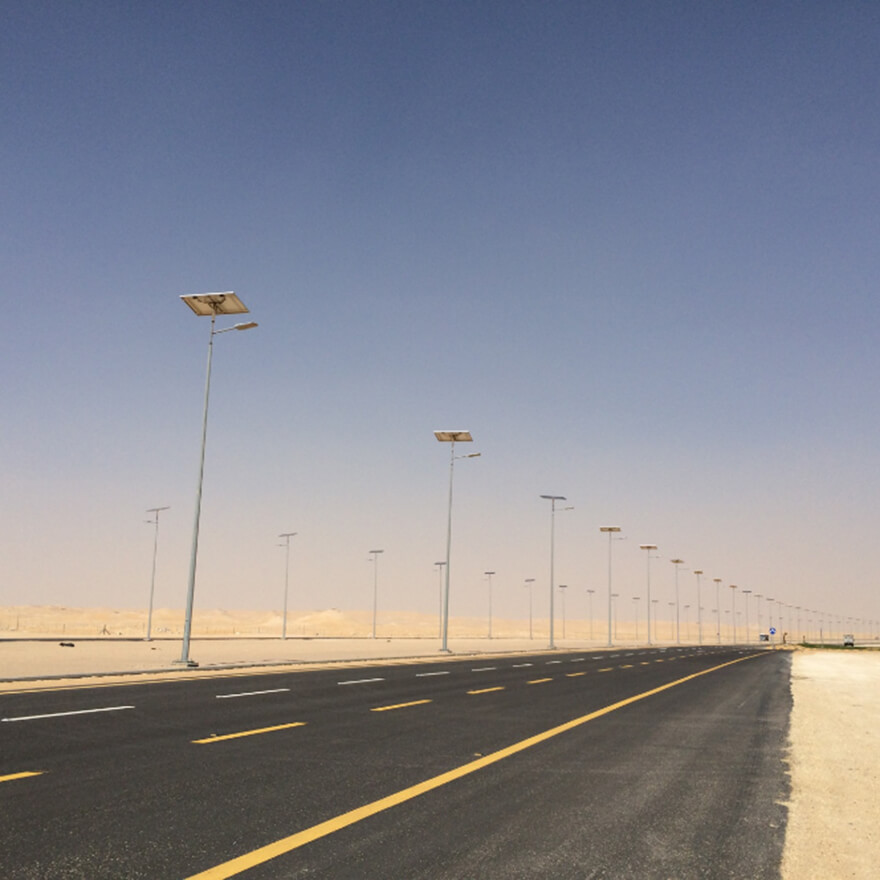 U turn area is a section of express way and it is the only entrance to the residential and industrial park. It is dual carriageway, one road 11.8m, the other is 15.45m. Considering the road is too much wider than usual road, we use suitable lens to cover all the road surface and good uniformity also achieved.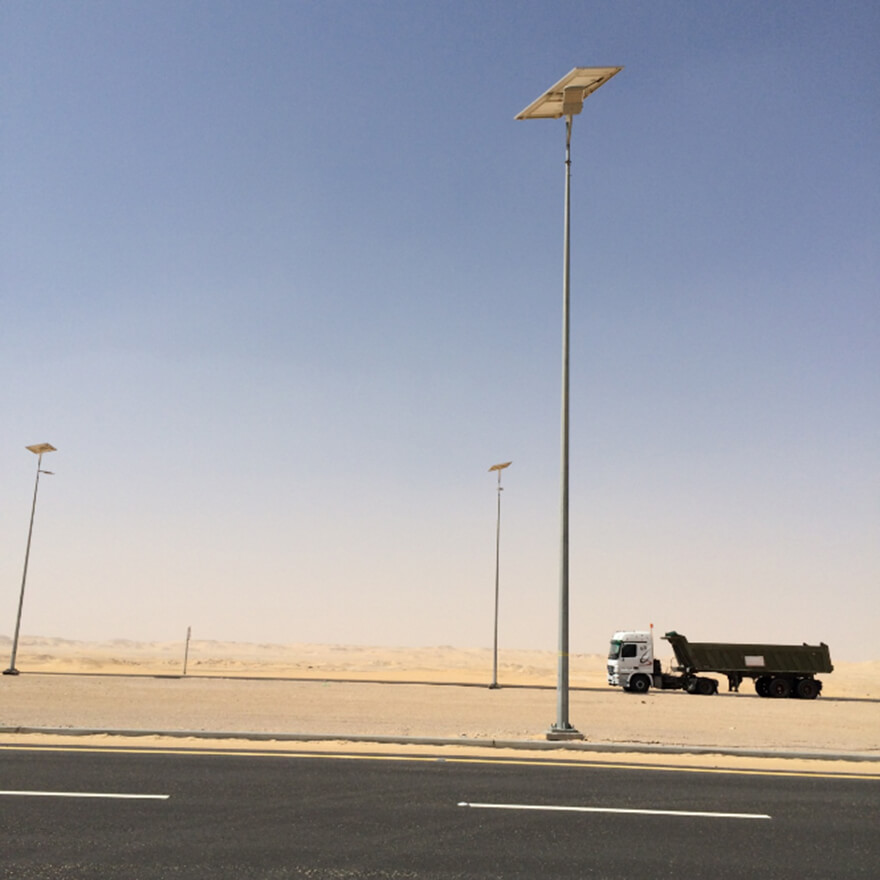 Considering the sunshine is rich enough in KSA, and most of area in KSA is desert and difficult to produce commercial electricity, so solar street light is an excellent solution to lighting remote area. BBE LED solar street lighting solution develops local sunshine advantage and transfer solar energy to lighting system efficiently.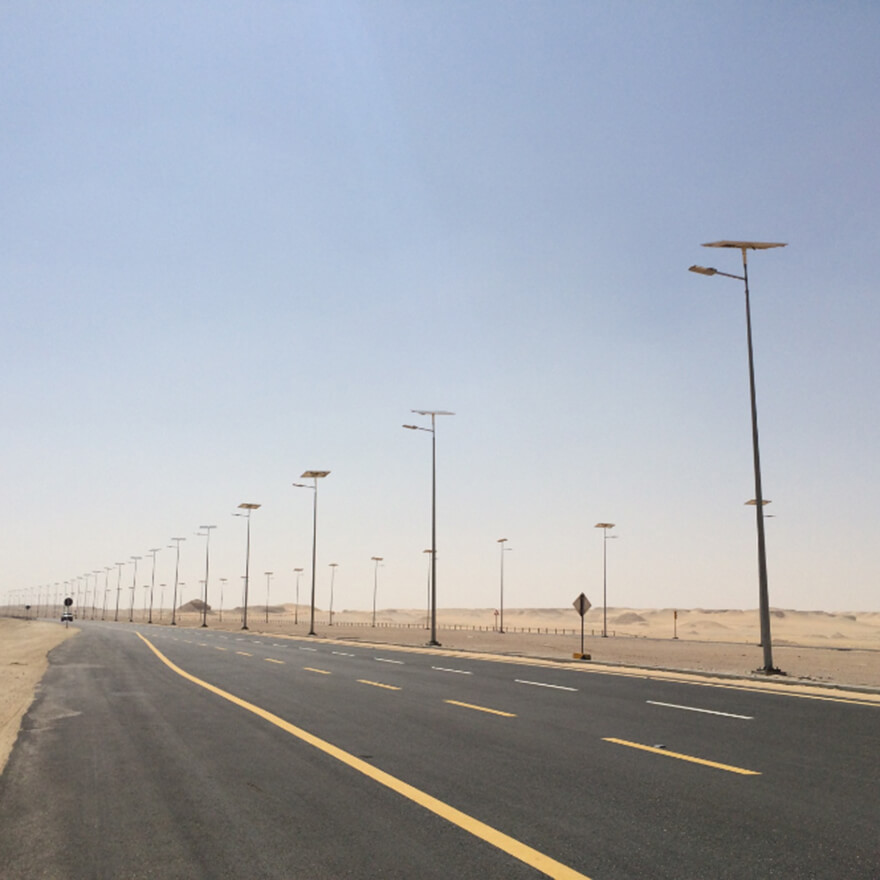 The result of this project is not only improved visibility of the way to the residential and industrial park in express way, but also significant reduction of energy and maintenance cost and CO2 emission. What is more, client is very satisfied with the good performance of solar street light.
To know more about BBE solar street light, you are warmly welcome to contact us.