LED Street Light, LU2 in Italy
In Southern Europe, we have installed our LED Street Light in Spain, Portugal, Andorra, Italy, Vatican City State (Holy See), San Marino, Malta, Croatia, Bosnia and Herzegovina, Slovenia, Macedonia, Serbia, Albania, Romania, Greece, Bulgaria, Hungary, but we have only show you some, here we'd like to show you one more of our LED Street Light project in Italy.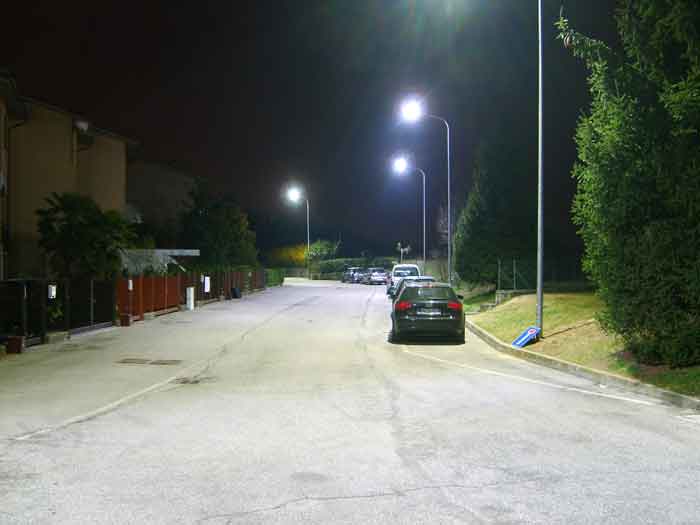 This project was installed in Ponti Sul Mincio, a small city on Garda Lake, Italy, and we must say, this is a small pilot project only.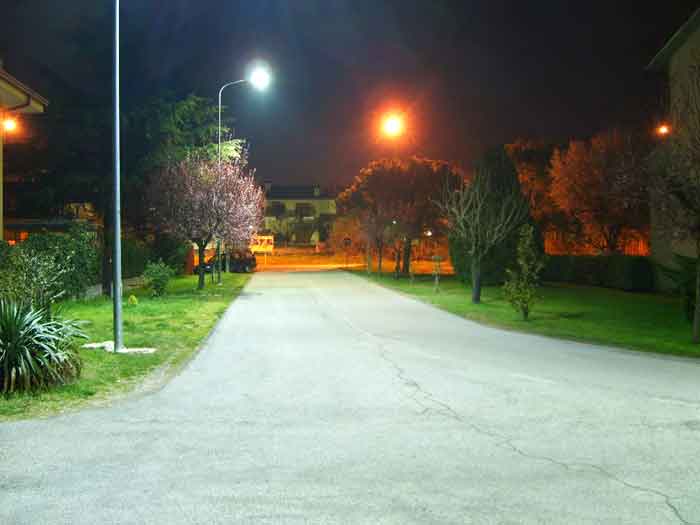 Our partner has installed only 8 pcs LU2 for this project, here we'd like to introduce to you about our LU2, this is a 56w LED Street Light, with 4,200lm flux, which can replace the 150 to 250w High Pressure Sodium Lamp directly, from above picture, you can compare our BBE LED Street Light with the High Pressure Sodium Street Light.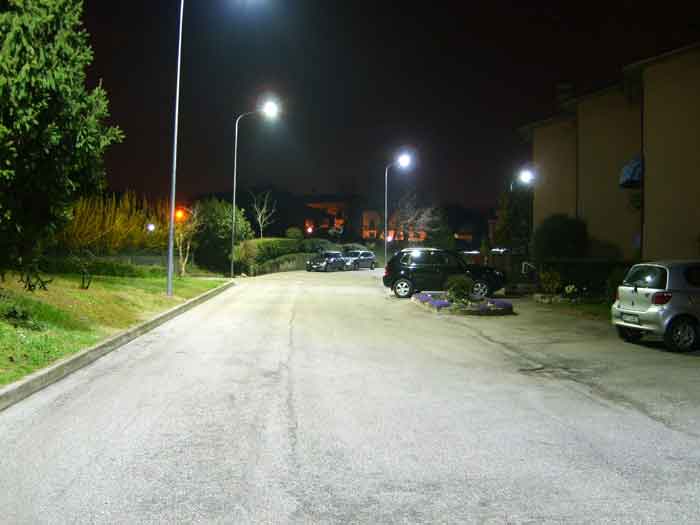 We also has installed our Solar LED Street Light in italy, if you are interest in our LED Street Light or Solar LED Street Light, or you hope to cooperation with us for the local projects, just do not hesitate to contact us.
And we'd like to show you one more picture for this Italy LED Street Light project, you can see our LED Street Light beam pattern on the ground and what's the real lighting effect.
If you are interest in our LED Street Lights products or our company, you are welcome to contact us at any time. Please contact: