LED & Optics
BBE LSA Modular Designemploys CREE LED technology ensuring the sustainability and thesuperior light efficiency, maximize the performance and energy savings.
BBE LSA were engineered specifically LED optical systems, have the ability to distribute light evenly toward specific target regions according to task. The HPS/HID luminaire (left) concentrates a lot of light below and behind the pole. The LED luminaire provides more uniform lighting on the roadway, while minimizing light trespass.
TS is designed per IES Type II

2S is designed per IES Type II

3M is designed per IES Type III

Advanced CREE LED technology is applied for high efficiency and long life (Calculated ) L70>100,000h @ Ta=40 oC/104 oF). IESNA LM80 approved and LM79 tested. Pure white 5000K (4700-5300K) & Natural white 4000K (3700-4300K) with CRI>70, allowed by ANSI C78.377. LPW up to115 is available.
Precise optic lens in high intensity PC material with Type II & Type III cut-off provides high uniformity and optimal luminaire spacing, the optical system optimizes the lightdistribution, eliminate the waste of light, promote the reasonable and effective using of light.
IP66 Optics per IEC60529.
Cat. No
Driver current (mA)
CCT
Rated Lumen (lm)
120-277Vac
347-480Vac
Rated Power (W)
Efficiency (LPW)
Rated Power (W)
Efficiency (LPW)
LSA1
1050
4000K/5000K
4500
45
100
n/a
n/a
LSA1
700
4000K/5000K
3400
30
110
n/a
n/a
LSA2
1050
4000K/5000K
9000
90
100
95
95
LSA2
700
4000K/5000K
6900
60
115
65
106
LSA3
1050
4000K/5000K
13500
135
100
140
96
LSA3
700
4000K/5000K
10350
90
115
95
109
LSA4
1050
4000K/5000K
18500
180
102
190
97
LSA4
700
4000K/5000K
14000
120
116
125
112
LSA5
1050
4000K/5000K
23400
225
104
235
99
LSA5
700
4000K/5000K
17700
150
118
155
114
LSA6
700
4000K/5000K
21200
180
118
190
112
LSA7
700
4000K/5000K
24400
210
116
220
110
LSA8
700
4000K/5000K
28300
240
118
250
113
Thermal management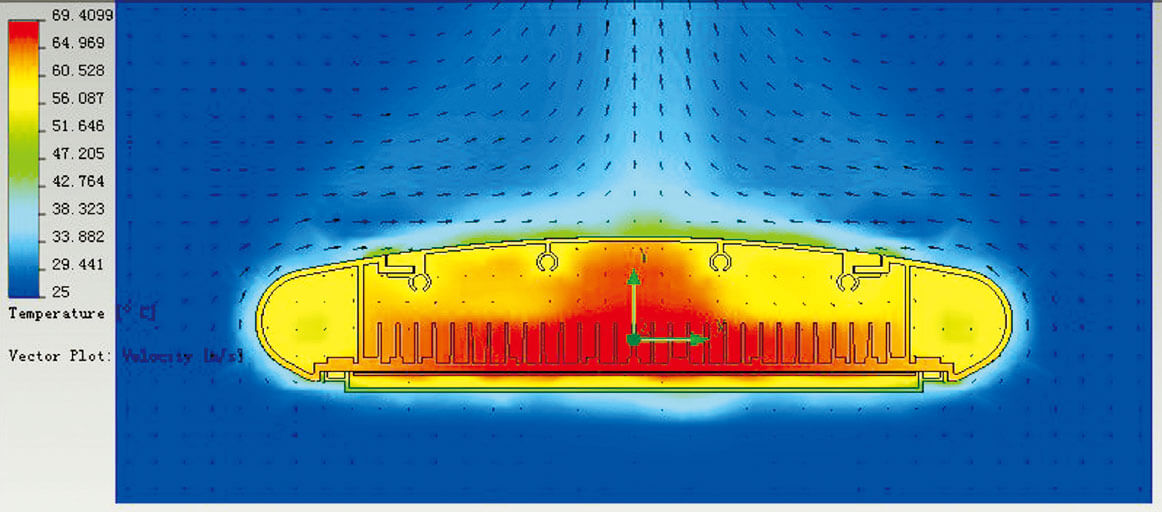 BBE LSA was designed in air-flow thermal management system, use the latest thermo dynamic software to simulate performance results, and the In Situ Temperature Measurement Test (ISTMT) performed by NVLAP approved lab to guarantee the design target is achieved. The measured Tc=65 oC (Ta=25 oC, 700mA driving) ensures optimum LED performance, system life and longevity. LSA reaches L70>100,000h (Ta=25 oC) against Energy Star TM21 calculator.
Maintenance
Release the latches to open the driver door

Quick plug-out the connectors

Slide out the driver door for maintenance or upgrade
* All the specifications is subjected to changes without notice.
Thank you so much for reaching here
We believe you have learned a lot about our products, projects, and profiles, our vision, mission, and patience. Thanks for your time, before you contact us, we'd like to emphasize, we are:
etter Designer Insist on Independent Innovation
Rectangular Beam Patent Inventor
Modular LED Street Light Inventor
etter Manufacturer China 1st LED Street Lights Manufacturer
Installed in 140+ countries
5 Years Warranty
co-solution Provider SKD Parts optional, DIY Yours easily
OEM/ODM acceptable, Customize Your easily
Solar, Wind or other Eco-solutions available…
Now, you are welcome to