East and west, Guilin scenery is best!
BBE international market team got chance to visit a wonderful place last weekend. There is an old saying in China "Gui lin Shan Shui Jia Tian Xia." In English Means "Guilin Scenery of mountain and water is number one in the world." One of my friends from America said that after my explanation, I think this one is the best translation "East or west, Guilin scenery is best!"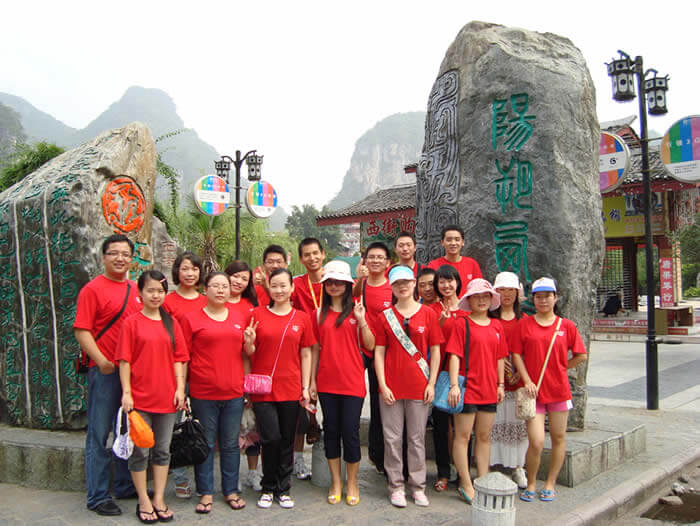 The best place for viewing Guilin landscape is YangSuo town, it is a small town but right now it has been renowned by all the world because of its beauty.
Our guide David Lee also one of our member, he was there in the town for nearly one year, so he is very familiar with this place. He made our schedule reasonable.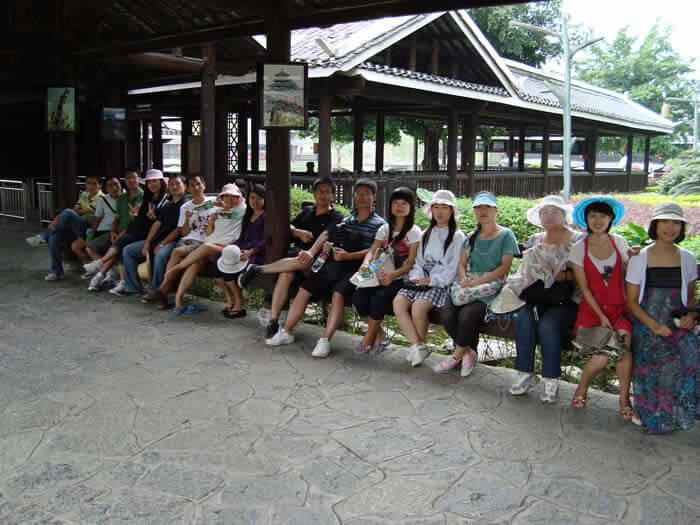 As this is a green town, green traffic way was highly praised. You can see lots of bicycles there. Many people choose to tour around by bicycle, first reason is that by car you can not enjoy the nice view so thoroughly, also most of tourists were from city, they have been tired with autos, they would like to do some physical work for exercise, they feel more natural in this way. And even not all of them think like that, they do protected the environment, it is more eco-friendly. It is so good, one stone gets three birds.
We choose this green way in the first day. It really made us so happy, when the bicycle flying between the mountain and field, you can forget everything but the great nature, what you felt are fresh air, green trees on the mountain, clear water, farmland, Buffalo.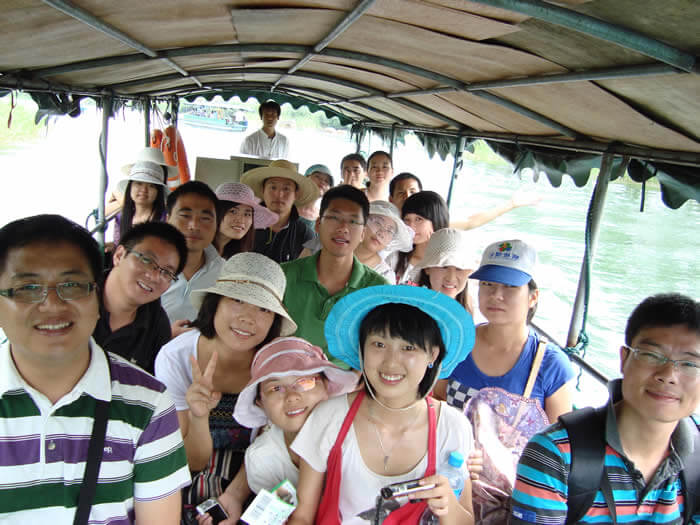 There are totally around 10 bikes, because we got more than 20 peoples. It is not a small team so sometimes a little hard to be managed. Some good players were energetic, they rode so good, and fast. But after a period of time, they had to stop and wait for others.
An hour later, we got to a small port, there where is the river been called "YU LONG HE", means "The river where meet the dragon".
First thing impressed us is the clean and clear water, you can see the water grass so clearly. It is not a big river, not so wide, also nor so deep. You can see the bottom some places. But it is so special.
We took a bamboo raft. Then took a float in the river, it lasted around 40 minutes, totally 8 km. We called it a corridor. Because when moving with the water, you felt that you are walking in a corridor. The difference is that pictures are those great mountains, lovely green trees and bamboos.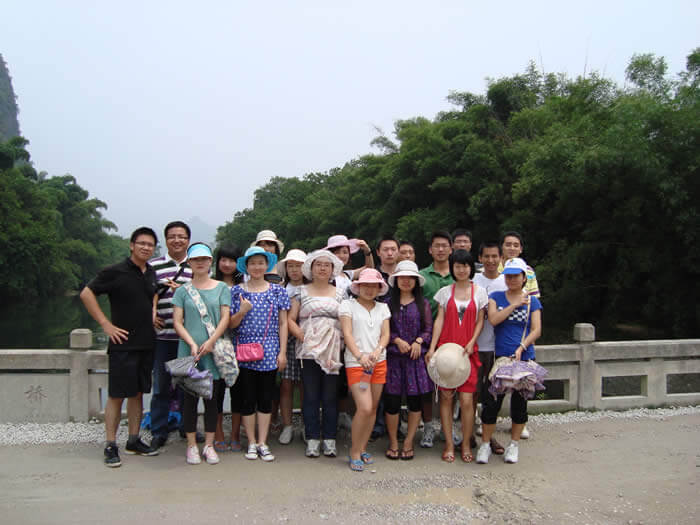 Mountain here is special from other places. It is typical karst landform here. Sometimes you can call it hills, they are not high. But so many of them, far or near, one column besides another. You can say that the river and farm lands are in the gap of mountains, or the mountains are placed well like chest on the filed. Whatever it is special, from those big mountains. Big mountain makes you think about "Great", but Guilin Mountains make you feel they are nice and comely, quite and peaceful.
We also went some other places that afternoon, some theme park, some are man-made, we still prefer the natural view. The next day we went to another river, most famous Guilin river "Li River".
The next day, we choose the bus, because may some of us can not support such a strong sport in continuously two days.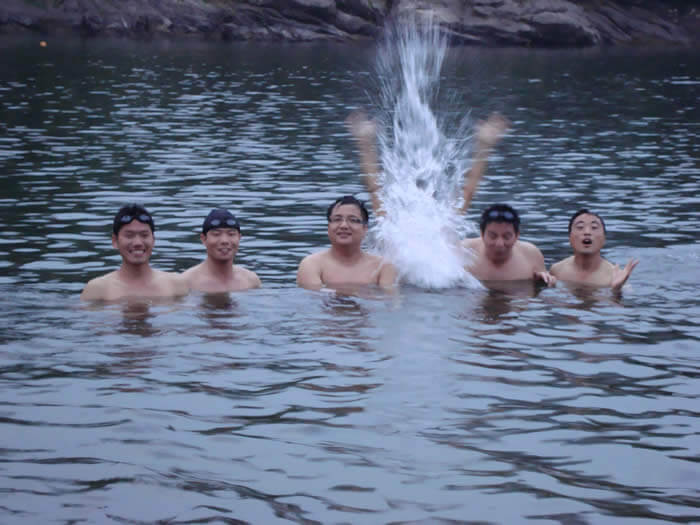 It is a classic scenery of" Li River ". The mountains are links together one by one, but not the same type of three gorges. They are not so steep. They are green, with plants. Some place only one side with mountain, the other side is farm land, or sand beach.
Li River is the representative of Guilin water. We took a tourism along the river for one hour, this time we did it by a motor boat.
It is floating quietly, calmly, even in deep point, you can see the bottom. so clear the water. There are many motor boats in the river as the season is good for tourism, neither too hot nor cold.
We saw a lot of foreigners there, according to a local man's word, they said that foreign tourists makes up around 40% of the total visitors.
Also we welcome more and more international friends come to visit Guilin, the heaven on the planet.
Any question, please feel free to contact:
BBE TEAM
Tel.: +86 755 2958 8988 Ext. 837 Fax: +86 755 2958 8616
Mobile: +86 185 7520 6951
E-mail: bbe@bbeled.com