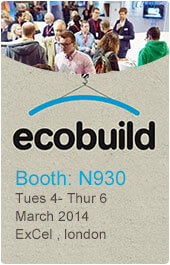 News & Events
BBE LED Finished the Market Research in Australia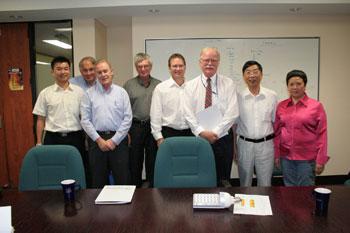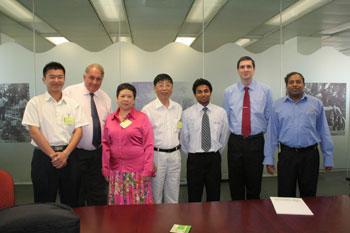 In the last year of 2007, we have made tremendous achievements in North America, South America and the European market, our Chairman, Mr. Li Sheng Yuan decided to do the market research in another important market – Australia.
From Jan. 25th to Feb. 3rd 2008, our Chairman Mr. Li Sheng Yuan led a business and technical team to visit Australia. This team was composed by our top-level Director, Chief engineer and Region Sales Supervisor.
  During 10 days visit, we had met with several Government institutions Director and famous Road Illuminance Designer, also visited several places where had installed our BBE LED Streetlight. Most of the Directors and the Designers had admitted that BBELED Streetlight had achieved the top level leading LED street light technology all over the world.
Among this visiting, we had discussed the Market future with our local Clients several times. Both of us feel confidence to occupy this huge Market.
We are planning to visit more buyers in different markets, to study the market requirements and do closer cooperation with our buyers and partner in this new year of 2008.
BBE LED, let's work together, to light your road.
Any question, pls feel free to contact us. Thanks.
BBE TEAM
Tel.: +86 755 2958 8988 Ext. 837 Fax: +86 755 2958 8616
Mobile: +86 185 7520 6951
E-mail: bbe@bbeled.com
Thank you so much for reaching here
We believe you have learned a lot about our products, projects, and profiles, our vision, mission, and patience. Thanks for your time, before you contact us, we'd like to emphasize, we are:
etter Designer Insist on Independent Innovation
Rectangular Beam Patent Inventor
Modular LED Street Light Inventor
etter Manufacturer China 1st LED Street Lights Manufacturer
Installed in 140+ countries
5 Years Warranty
co-solution Provider SKD Parts optional, DIY Yours easily
OEM/ODM acceptable, Customize Your easily
Solar, Wind or other Eco-solutions available…
Now, you are welcome to