Solar LED Street Lighting, LU1 in New Hampshire, USA
BBE Solar LED Street Light LU1 was installed in New Hampshire, USA, supported by our valued customer. This is a new released Solar LED Street Lighting projects, but it has installed as early as Mar. 1, 2010, here is the installation picture.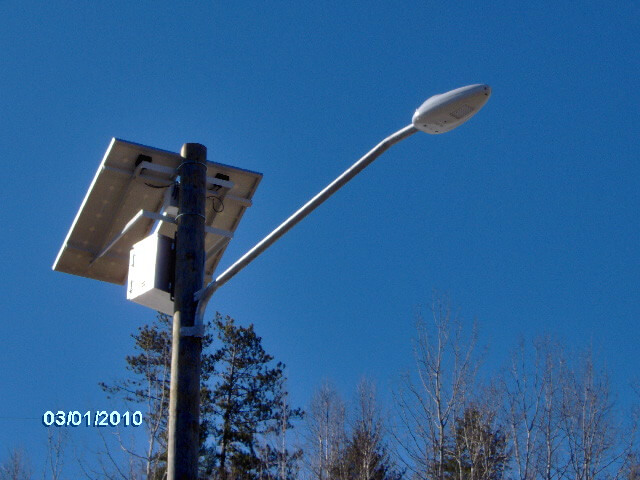 The whole solar system was made according to the average sunshine 4.1h per day, combined with two 75W solar panels and two 80Ah batteries for 12h working each night, and it can support 4 continuous no-sun days.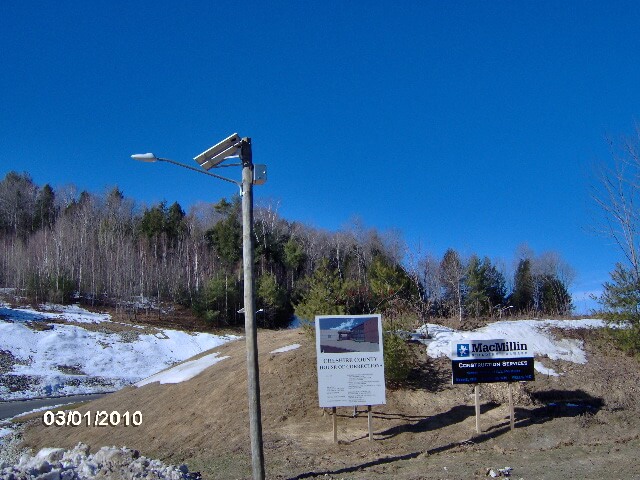 The solar system is free maintenance, and even there doesn't need the cables, so it saves energy and saves manpower as well. Solar energy will be promoted greatly as a clean energy by all the countries, the demands to the solar led street light is increasing sharply.
If you want to know more about our products, feel free contact us now: