Solar LED Street Light, SP90 in Mexico
Mexico, as one of the most important market in north America , we have started our LED Street Light business here since 2006, especially for our 28W LED Street Light, SP90, this time, it is SP90 again, but it is with Solar Panel.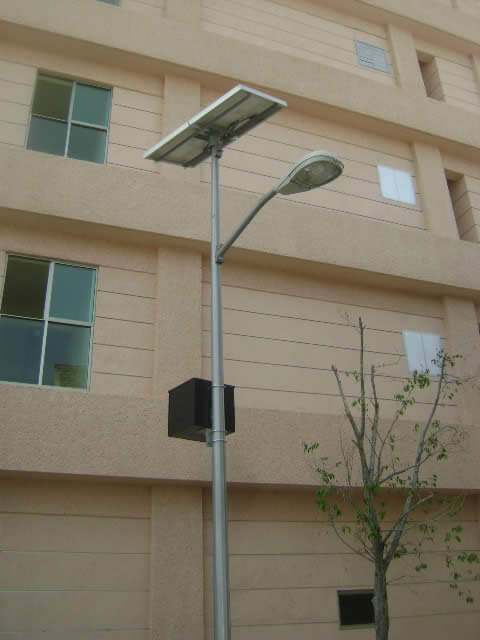 We have removed the traditional 75W HPS street lamp, and installed our 12VDC LED Street Light, 28W, with the Solar Panel, this solution is very good for the pedestrian road or side road.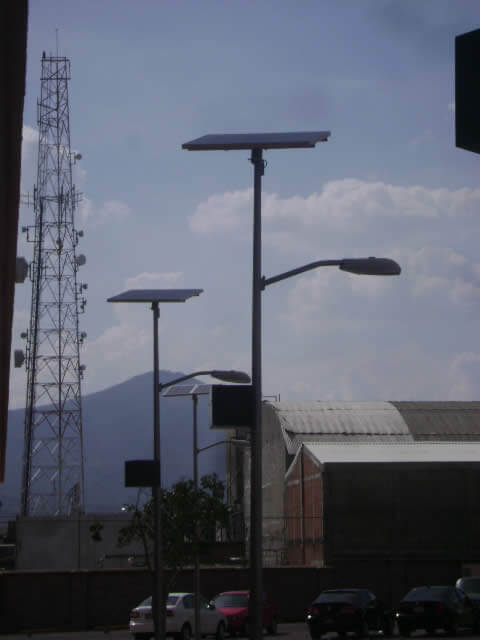 If you want to know more about our Solar LED Street Lights or others, please don't hesitate to contact us.