Solar LED Streetlight LU2 in Maldives
Mentions the Maldives, which is known as "the last paradise on earth", most people's mind will emerge with the shallow blue sky, boundless sea, lie in the coconut palm blowing the pleasantly cool sea breeze…
Yes, you are right, today we would like to show you one of our solar streetlight projects in the beautiful place - Maldives!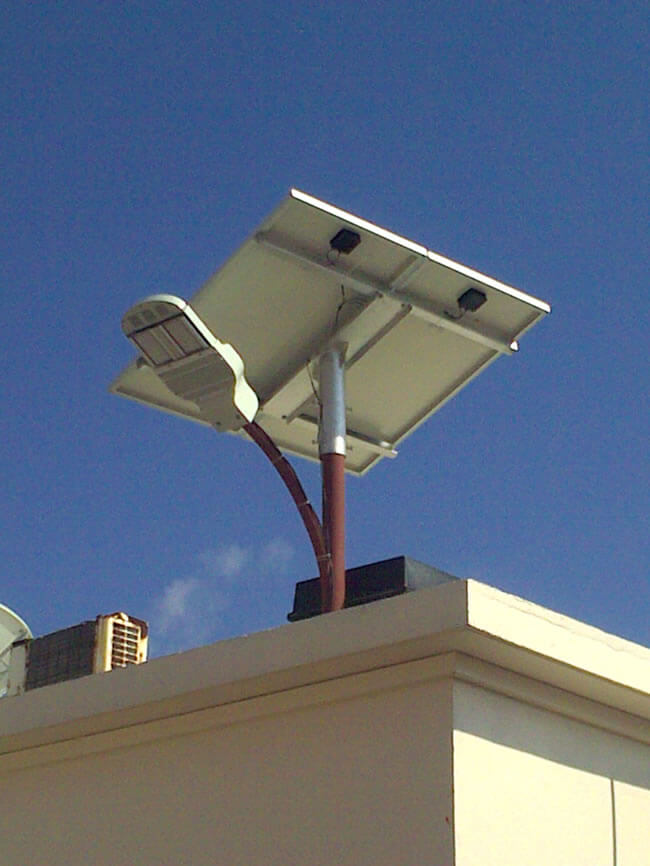 This project adopts our streetlight model LU2. From the above picture, you could find out that our customer put it upon the housetop. With the plenty of sunshine in Maldives all days, our solar streetlight system works with superior performance. Our customer was so satisfied with its performance. And this is only a trial project for us, and now we are making arrangements with our subsequent orders. In the following days, we will show you more pictures about our projects here.
Barefoot in thin white beach, feeling the Maldives temperature; Diving into the sea, listening to the Maldives heartbeat. Forget time, forgetting work, enjoying the beer and skittles... BTW, when you stroll around the fascinating islands, do not forget to have a visit of our bright LED Solar streetlight!
Save the world, we really need you to join us, come on to us, come on to BBE LED.
If you are interest in our products, you are welcome contact with us: