BBE SS28 and SS112 Solar Street Light Installed in Fiji
We are glad to show you a pilot solar street light project in Fiji, which is a small but beautiful island nation in Melanesia in the South Pacific Ocean. This pilot project uses SS28-LU1 and SS112-LU4 with solar panels.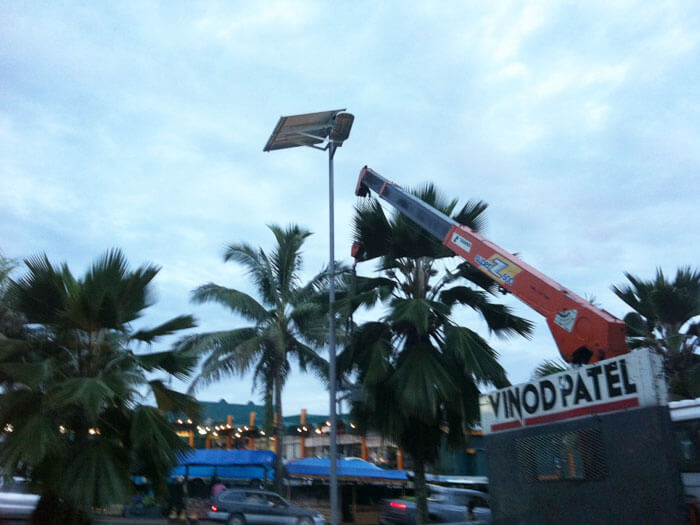 This picture is taken while installation. You will find the performance of our solar street light is excellent and CRI is also pretty good, although it is not clear enough for the picture.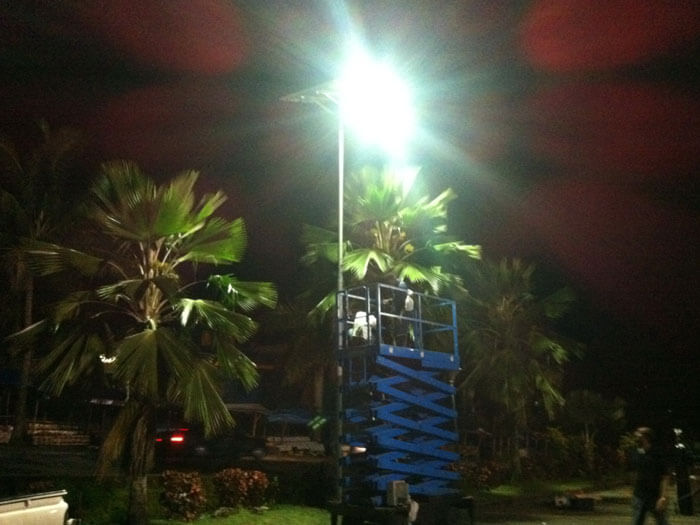 It is just a pilot project. We believe more and more BBE lights will light up night in Fiji in the near future due to excellent performance and good quality of our light. Thanks for the efforts and sharing of our partner——VINODPATEL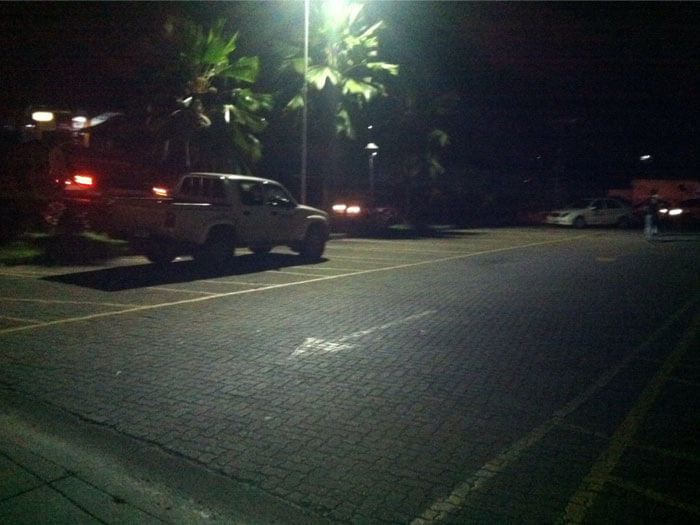 If you are interest in our products, you are welcome contact with us: