Solar LED Street Lighting, LU2 in Calama, Chile
This shows you BBE LU2 in Calama city of Chile, solar LED street light is a very good choice for the clean energy with the sustainable development.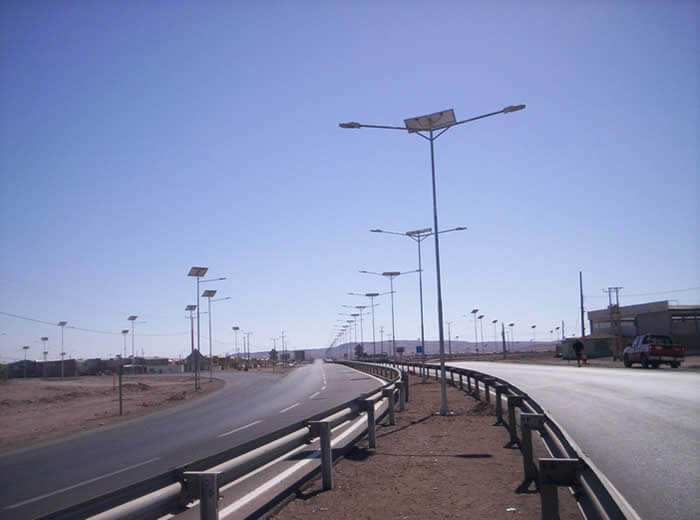 Shanghai expro 2010 is on like a raging fire, a lot of pavilions are showing not only their country culture, but also the future technologies. Future city, future automobile, future aviation, future communication etc. draw a lot of attention, everybody cares the future and everybody wants to peep the future. Meanwhile, led lighting is widely used at the expro as the future lighting, it is not as far as the future city etc, it is so close and you can feel it in real.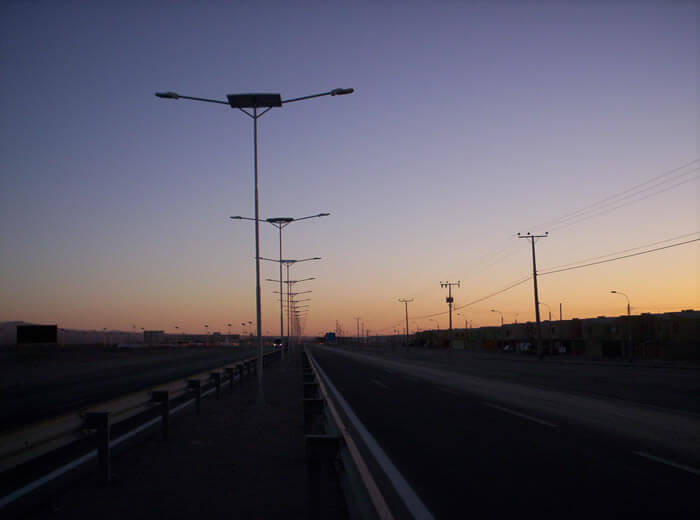 Even though led lighting is just starting development, it moves so fast, just because every country thinks it is the future lighting, it can save a lot of energy for the sustainable development, and the solar energy lighting will play a very important rule for the future energy.
If you want to know more about our Solar and Wind Turbine LED Street Lights or others, please don't hesitate to contact us.