BBE E8 in the TangLang Tunnel, Shenzhen, China
TangLang Tunnel is one of the longest tunnel in Shenzhen area with the total length of 1719.5m,6-7m high which is one of the most important part of Nanping Express way in Shenzhen, due to the nice quality of our E series tunnel lights and the reasonable price we have won this project in January, the installation finished in May of 2014,installed 910pcs E8 totally.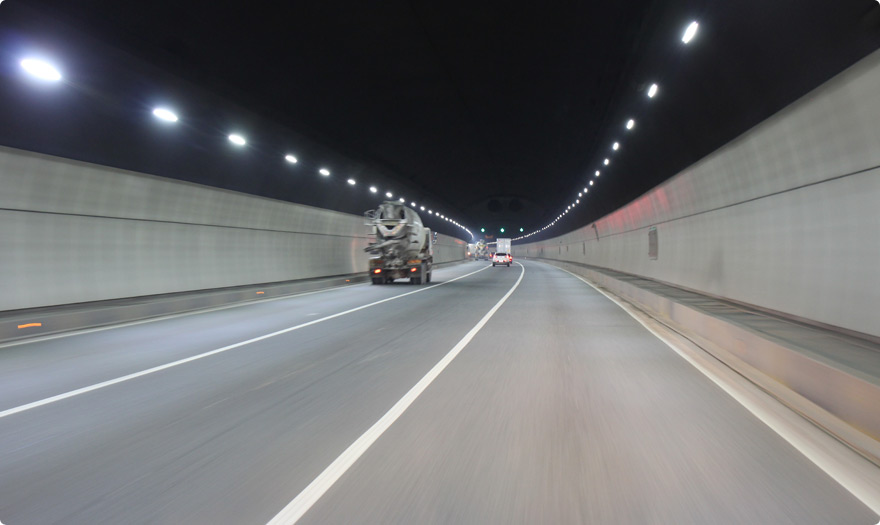 The E series LED tunnel is our newest tunnel light, we improved the finned heat sink to tubal design, compact and efficiency, more important, it is much easier to use a high pressure pump to wash it, to sweep away the oily dusty on the luminaire and bracket. The E LED tunnel light is the best choice for both tunnel and underpass lighting till now.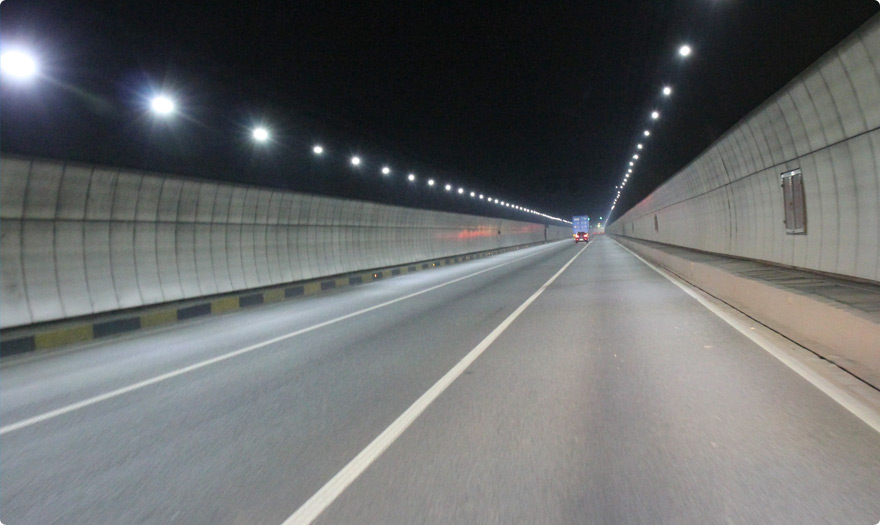 According to our standard design, the working life should be around 25 years of operating life and up to 65% energy savings over traditional high pressure sodium light products. BBE E series LED tunnel light also offers different lumen packages with different light distribution, providing customer choices on light levels and energy savings.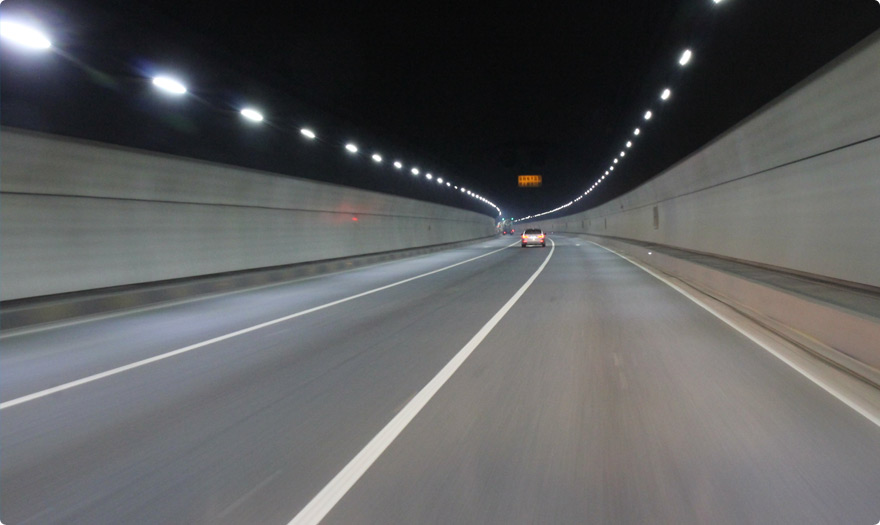 We offers the 5 years warranty for all our LED tunnel light as well and even stock enough of the parts for all the normal models for easy changing for any faulty units to solve the problem immediately, all the parts will be provided totally free for all our customers during the warranty period, with the nice quality and good after sale service we are sure BBE lights will be installed more and more in future.