LED Traffic Light in Venezuela
BBE LED, a leading LED Traffic Lights manufacturer and supplier, we have installed our LED Traffic Light in many Central America countries such as Bolivia, Colombia, Ecuador, Peru, Venezuela etc. Today we'd like to show you one of our LED Street Light project in Venezuela.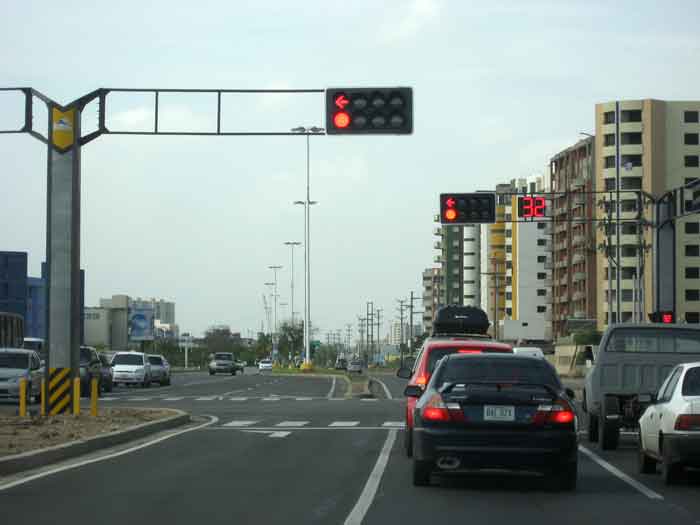 In Venezuela, 80% Traffic Lights are Incandescent Bulb. Government now is making effort to exchange the entire traditional Incandescent bulb into LED traffic light to save energy.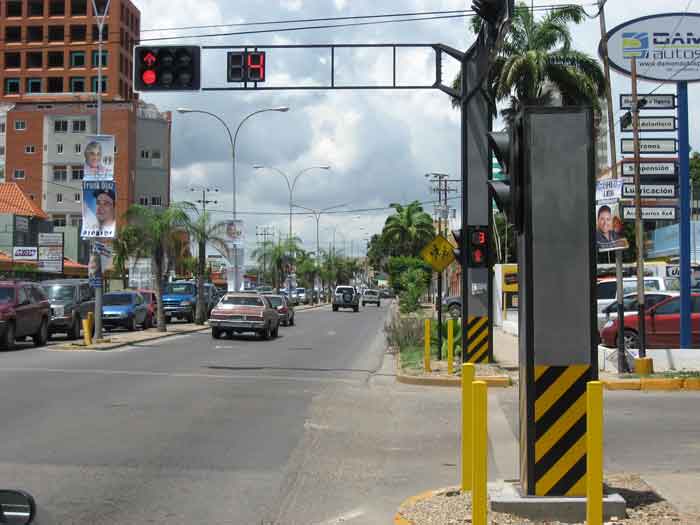 In 2008, BBE LED entered the market of Venezuela and our 64 outputs intelligent controller is very popular there. The controller contains many advanced features, such as: Remote Control, Vehicle Detection.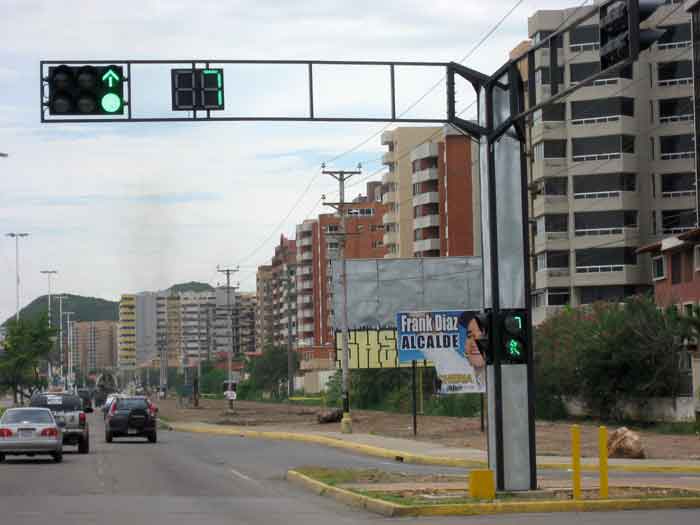 The combination by 8*1 models (4 Arrow Lights in the upper row, 4 Ball Light in the down row) is very popular, and they also use count-down timer at each direction of this intersection.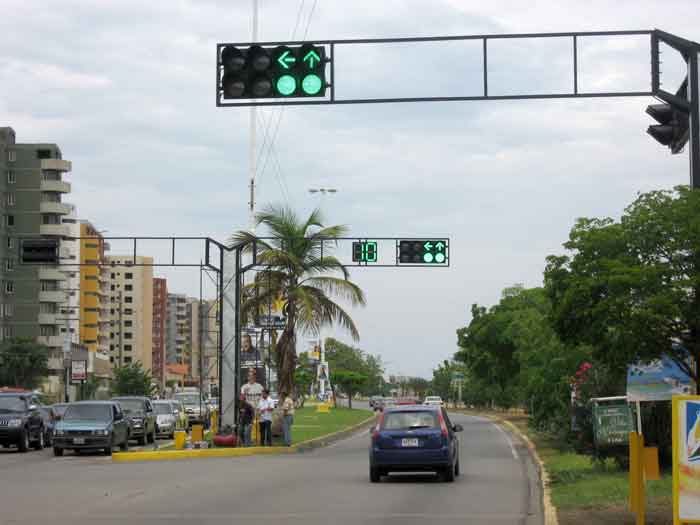 If you want more information about this LED Traffic Light project or our company, welcome to contact us now: