LED Traffic Light in Hyderabad India
Hyderabad, India continued growing market, our company has been continuously out of the two containers to Hyderabad, for 30% local market share. Invited by the customers, we decided to make a trip to Hyderabad from 2010-6-1 to 2010-6-7 for Marketing Investigation and to assist customers to install traffic lights.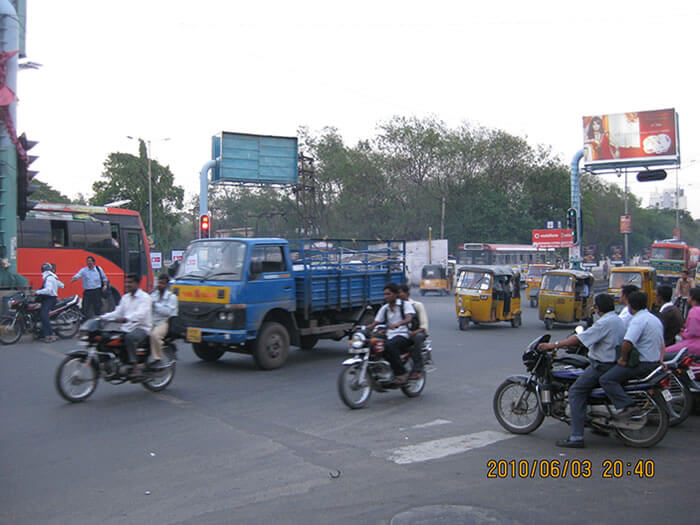 Our Advantages
Customers are very satisfied with BBE LED traffic light lanterns. Mainly in the consistency of color, brightness of the light intensity, quality, and so on. Hyderabad local market is currently dominated by traffic lights another manufacturer control (CMS), about 60% market share; BBE customer - STANPOWER If completed the installation of the next container, about 30% market share, mainly in secunderabad; another 10% is taken by a manufacturer in Bangalore division. BBE products and local competitors from the comparison, mainly the following advantages: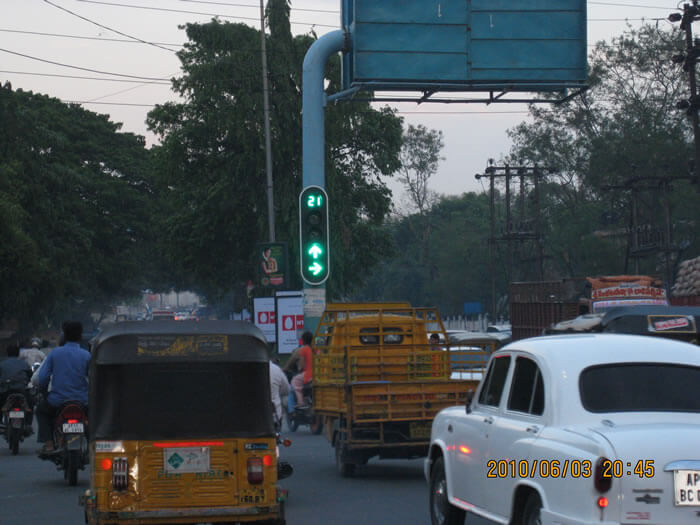 A. long lifespan. LED local manufacturers can easily burn out, life time is appr. 1-2 years. According to customer's engineers feedback, local made lamp group less than a year after installation time, almost 60-70% of the light start to burnt out and most of the lights need to replace the new lights, otherwise it is no working. BBE first install the product have been working up of 1.5 years, there have been no obvious burnt out.
B. Color consistency is good. The local made signal lights have the poor color consistency, the LED in the same aspect is significantly different brightness and color depth varies.
C. Light shell strength, and appearance. The local made lights has no target board and it's hard to identify the lights. Because they use the plastic material shell, so it is easily deformed under sun exposure.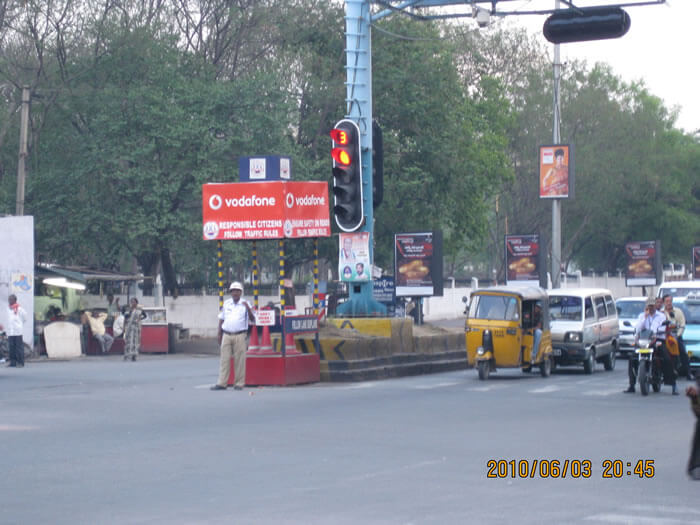 Our Shortage
A. CMS's signals controller and traffic lights have first-mover advantage, with many of the irrational signal or signal set has been accepted by the local police and asked BBE products are installed according to their means. Such as: red, yellow and green lights with red and green vehicle countdown lights set the left arrow blinking always whenever.
B. Because Signal Cabinet is outsourced, so customer can not meet the physical features. Such as: signal to open a small window on the side so that traffic police manually switch signal, and switch to the yellow flash function.
C. As the holiday of India is only Sunday, so Saturday should be excluded holiday programs, Saturday programs run in accordance with the work day. The BBE holiday program includes an overview of the signal plane Saturday and Sunday.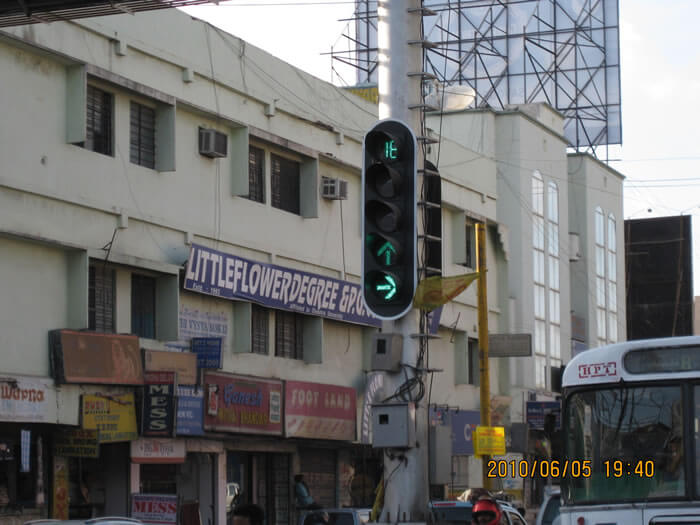 Overall, BBE's signal is quite clear with competitive advantage. Replacing the local producers the market position of local manufacturer is still possible. But we also face the challenge of domestic other suppliers, such as: Spark, Guangzhou Chainzon Tech. They tried to attract customers through price wars. As our contact with customers spend more time, and dealing with production and customer service delivery are also more satisfied customers, on other hand customers have been able to adapt to us once the traffic lights or signals, and our customers will be more inclined to establish long-term relationship. Currently, customers have put market expansion to other cities of Vizag and Tirupathi in Andhra Pradesh state, but also intends to expand to Sri Lanka, Bangladesh and Pakistan, so customers are actively discussing a BBE with our agency agreement.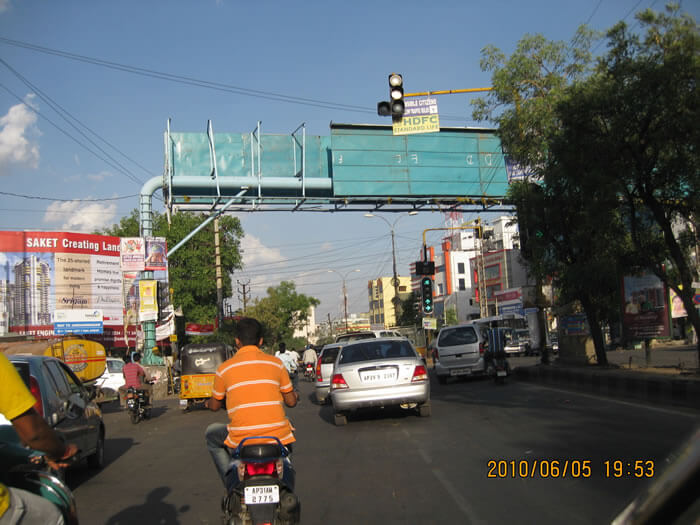 If you want more information about this LED Traffic Light project or our company, welcome to contact us now: