LED Street Light, LU4 in Texas, United States
Texas is the second-largest United States by both area and population, and the largest state in the contiguous United States. It contains diverse landscape, grassland and beach. The world famous chill Sauce is not the one trait that makes locals proud of, it is also a geographic region where toxic spider, scorpion and sidewinder inhabit. It integrate both Spanish and Mexican culture, here you can see lots of artworks and music influenced by Mexican culture.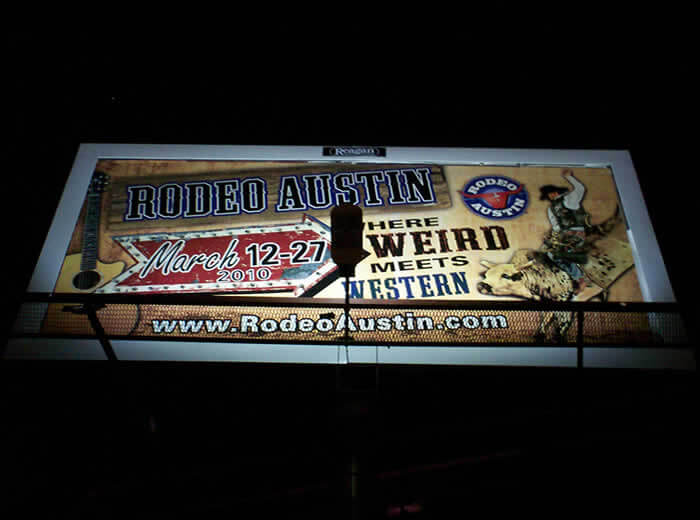 In Austin People are fan of several of sports. One of them, RODEO AUSTIN is preserving Western Heritage. It attracts thousands of visitors to here. You don't want to miss the one held at March 12-27, 2010 if you are a fan.
As a streetlight supplier, we also look forward to that day! Our model LU4 was installed as commercial light for this competition Billboard.
See, Integrated Models is not only used for street illumination but also flood light according to your application.
If you are interest in our products, you are welcome contact us: