LED Street Light, LU4 in Chicago, United States
Initial Meeting / Energy Audit/Assessment / Project Analysis / Presentation of Proposal to Customer / Pre-Construction Review etc a series of compact system proceeds by our partner, D+R. Ultimately, the Installation is implemented.
An aircraft is passing across, leaving a long tail in the clean sky on a beautiful afternoon of August in Chicago, the largest city in Illinois. 3 sets of our model LU4 was illuminating as soon as it was switched on while It takes traditional HPS or MHL 5 to 8 minutes to have normal operation.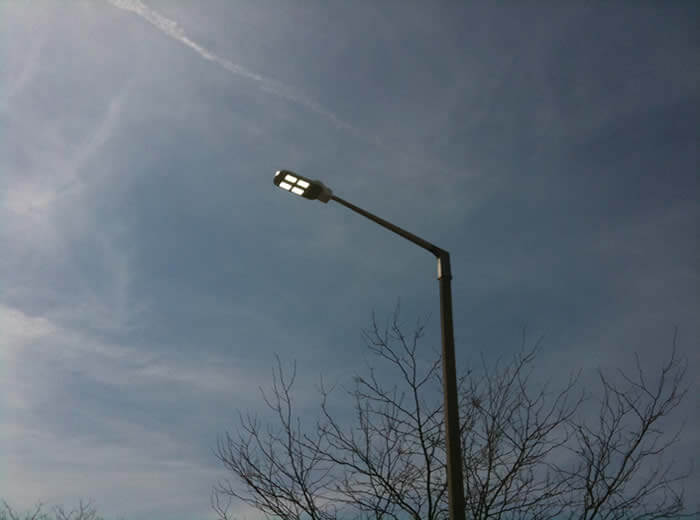 We'll keep pursuing for prominent quality and efficiency, extraordinarily design under the leadership of our Chief Engineer and we trust that our customers will kindly continue to favor us with confidence and order.
For further information, please feel free to contact with us.