LED Street Light Project in United States
It is very important for the security at this T crossing; especially for the traffic at night. Two units LU2 were installed at around 2 inch lamp pole, "it really brings us convenience" one passenger told.
Another main advantage of LED lighting is reduced power consumption. A properly designed LED circuit approaches 80% efficiency, with the remaining 20 lost as heat energy.
Beyond the environmental and cost savings, these LEDs can also be installed to direct light in a way that maximizes illumination and maintains intensity throughout the lit area, and the new LED fixture has been fitted into the existing set-up, negating the need to replace the current lampposts. A final perk is that the LED streetlight does not attract insects!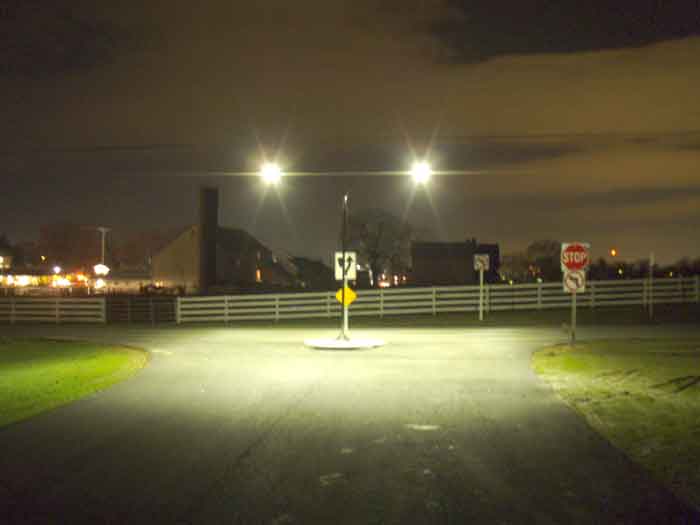 If you are interest in our products, you are welcome contact with us