BBE High Mast Light HM3 lighting the billboard
Shenzhen Bang-Bell Electronics Co., Ltd (here below as "BBE") located in Longhua new district, Shenzhen city, where is very closed to Shenzhen North station and the center Shenzhen. Longhua, as one of the most important district in Shenzhen, is meaningful for us to demo our products.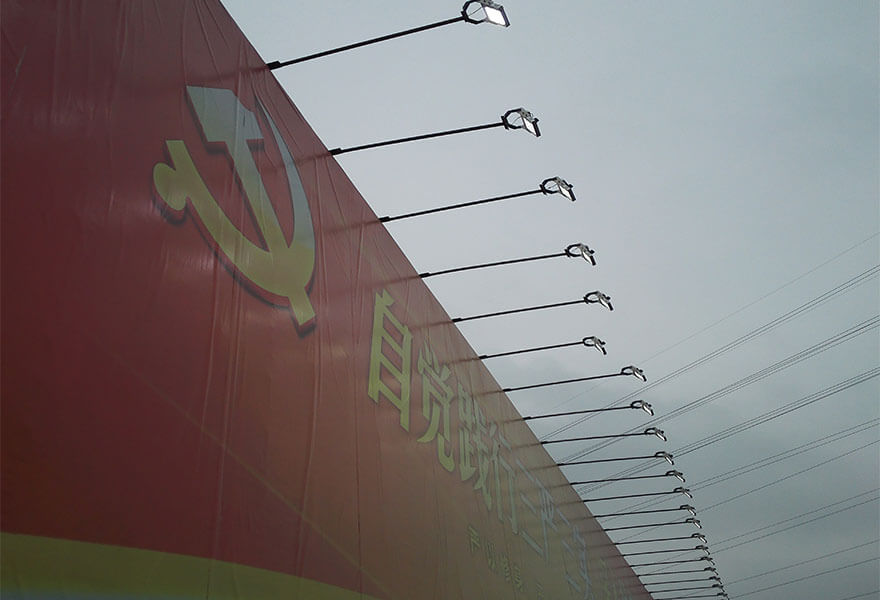 When the high mast technology was in a nascent stage in China, BBE invest a lot of money and researcher to develop and test it. In 2012, we launch our first generation high mast light. Eventually, high mast light system becoming more and more mature and economic.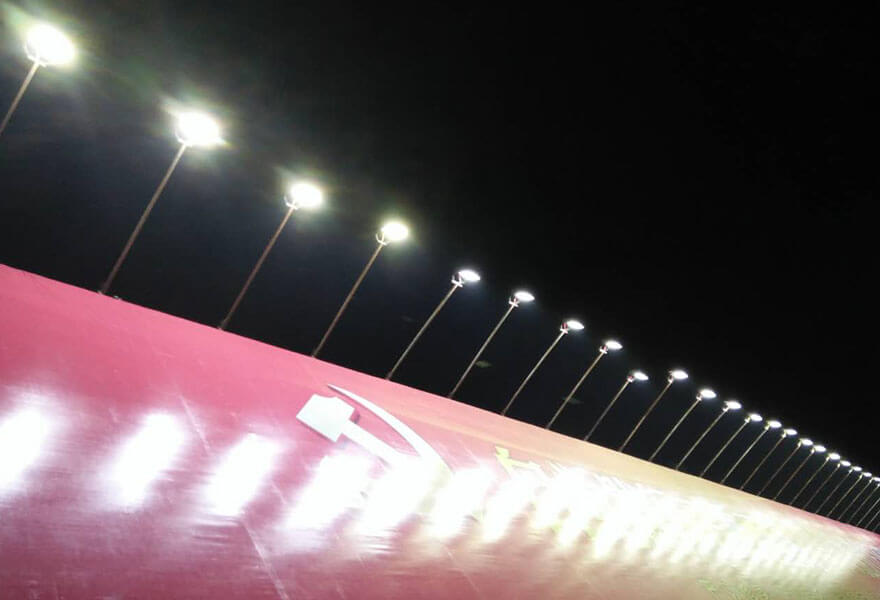 High mast light can not only be installed on high pole, but also be used as the flood light to lighting the bill board, you can see from our project pictures our high mast light lighting Bill Board with asymmetrical lighting distribution is used to achieve the desired lighting with high uniformity and without glare. It is the perfect lighting performance.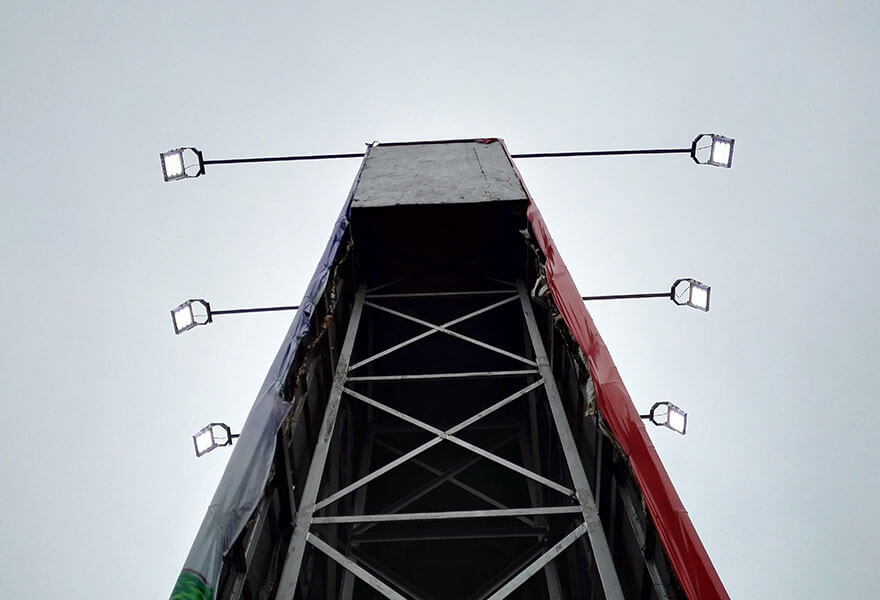 With the capital expenditure plans by government to extend in the infrastructure sector, our outdoor lighting definitely had a huge potential market, if you are interesting in cooperation with us, you are welcome to contact with us and we are expect to work together in different way.