High Power LED Streetlight, E40 Retrofit, SP90, Installed in Mexico
At the beginning of 2006, we started to install our Retrofit High Power LED Street Light – SP90 for pilot Test in Guadalajara, Mexico. We get the test approval 3 months later, after that, we signed the Exclusive Distribution in Mexico Market. Till now we have delivered and installed tens of thousands of BBE LED Street l Light - SP90 in Guadalajara and other cities.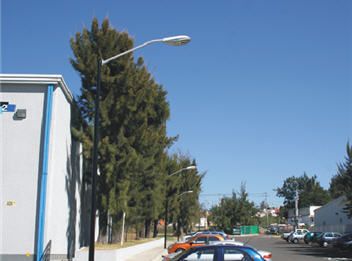 SP90 was designed for replacing traditional 150w High Pressure Sodium directly, it is unnecessary to change the lamp housing; moreover, you do not need the ballast any more.
If you want to more information about where we installed our LED Street Light SP90 or other models, contact us now: