BBE LU4 in Valmiera, Latvia
Valmiera's municipality has been involved a variety of projects to improve the quality of life in the region, for example, LED lighting projects. There are many BBE LED Street lights are installed in Latvia. This time, we'd like you look at this pretty bridge over Gauja river as below: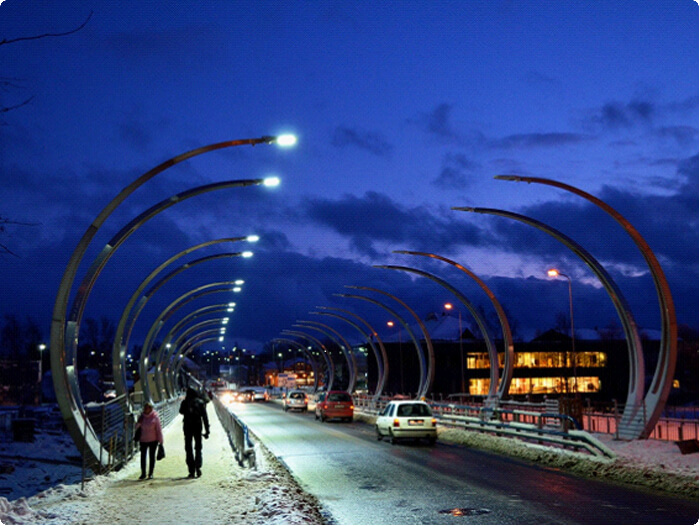 Valmiera is the largest city of the historical Vidzeme region, Latvia, with a total area of 18.1 km². It is the center of the Valmiera District. It lies at the crossroads of several important roads, 100 km to the north-east from Riga, the capital of Latvia, and 50 km south of the border with Estonia. Valmiera lies on both banks of the Gauja River.
Due to the food industry (milk, meat, and grain), fiberglass production, metalworking, wood processing and furniture producing, Valmiera is an important industrial center.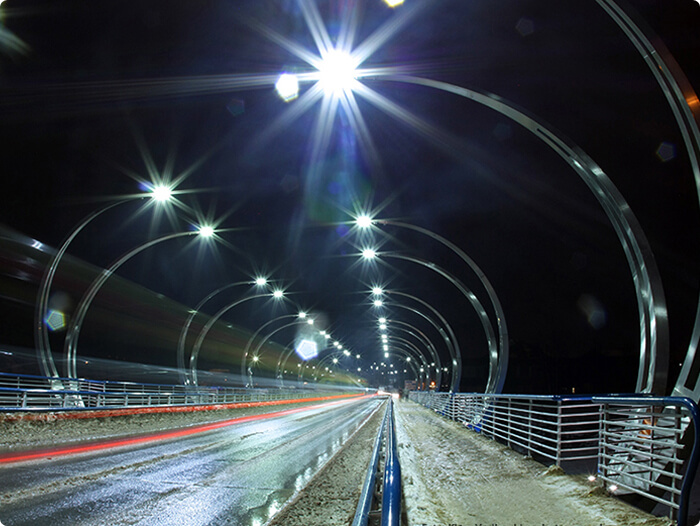 These are LED street lights LU4 which are pure white, 10500 lm luminous flux, can replace 250W HPS lamps. These LU4 integrate with cambered poles make the bridge not only bright but also artistic.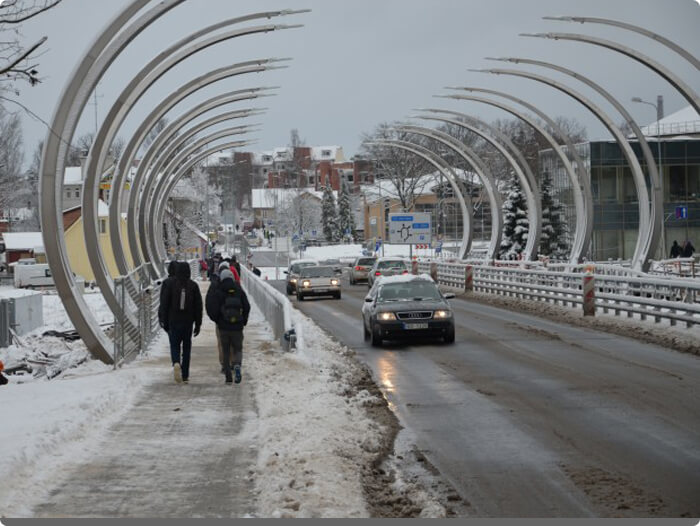 If you want to know more about LED street lights, please contact with us or supplier: