BBE LU4 in Valmiera, LATVIA
Winter is quietly coming, accompanied by a heavy snow. Camera just caught this beautiful moment. Here, our lamp is not only shining the street but also lit the happiness of people because the annual Christmas is approaching…
You may wonder where installed such lamps? The illumination is amazing!
This project was got by our partner SIA SLO LATVIA, total around 170 pcs LED Street Light LU4 will be gradually installed in the city of Valmiera LATVIA, where is almost 100km to the capital Riga. Now 40pcs has already been installed.
Let's enjoy these pictures together: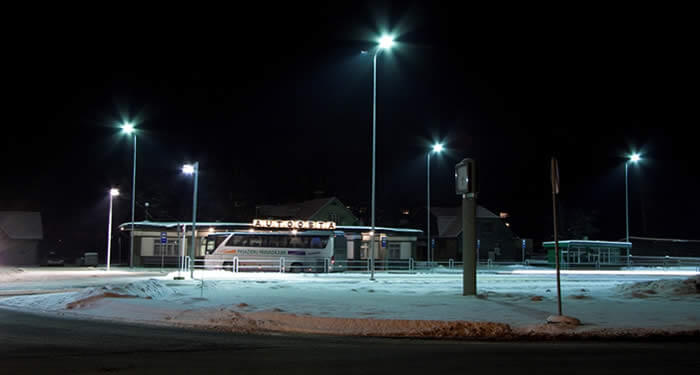 You can catch the difference easily by a direct comparison between HPS lamp and our LED Street Lights. Our LU4 is with higher CRI, brightness and uniformity. \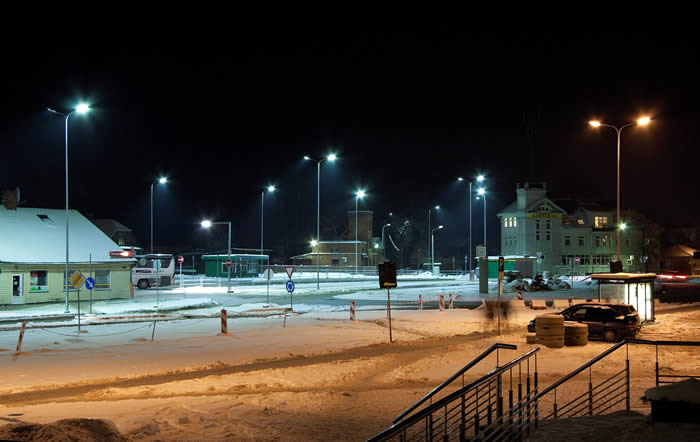 Project is with Bilateral Staggered Installation; pole height 12m; intervals 34m.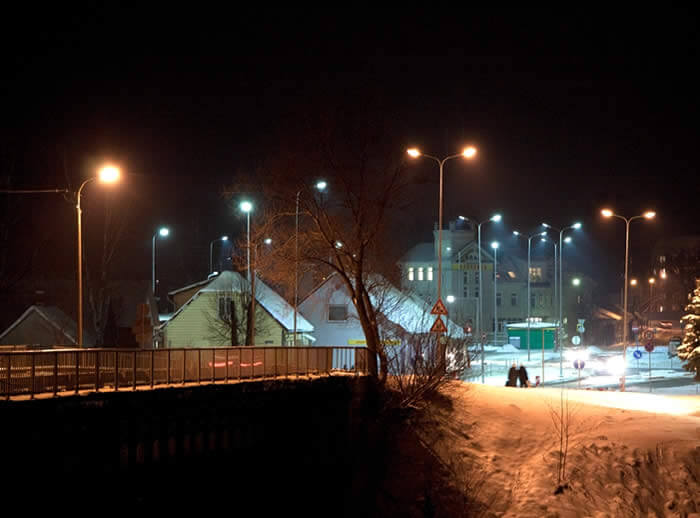 If you are interested in more details, please feel free to contact us or our partner. Thank you for your support!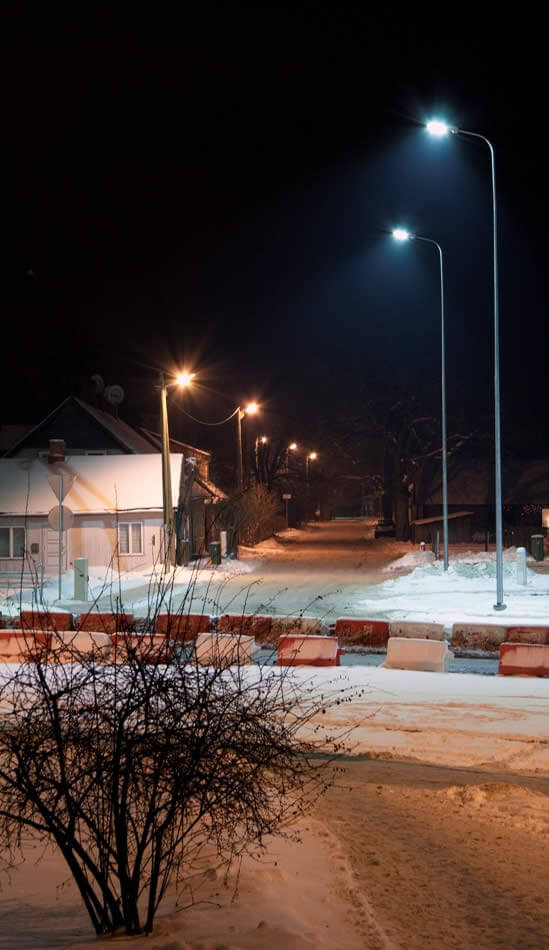 If you want to know more information about this project or have any questions about our lights, please feel free to contact us.