BBE LED Roadway lighting improves Shenzhen's ecology
Shenzhen is a green city, the rate of plant covering is very huge, and now the streets of Shenzhen are turning green from the City's energy-saving initiative. The first city to embrace LED technology on a large scale, Shenzhen will replace thousands streetlights. BBE® LED Roadway Lighting luminaires LS series will roll out in several phases, here below you can see the pictures of Xinzhou road, Futian District.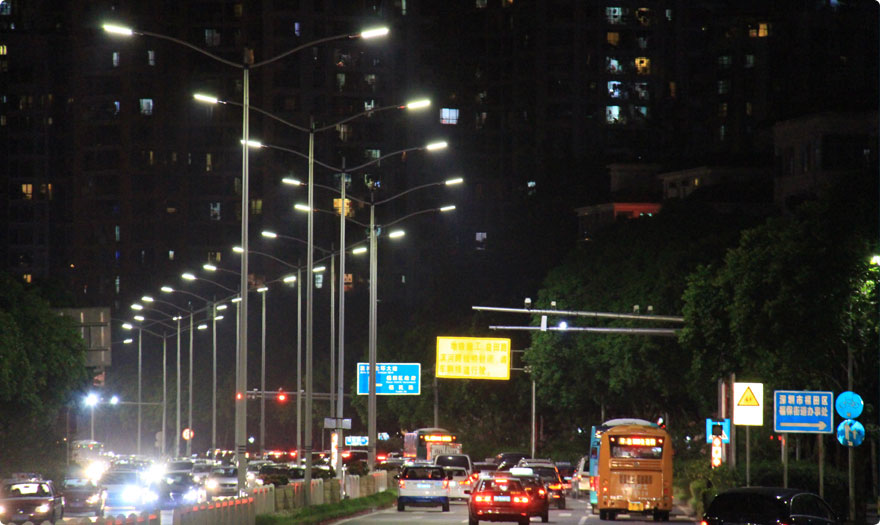 By retrofitting the streetlights to BBE® LSTM, the City of Shenzhen will consume 65 percent less energy over the traditional HPS/MH lamps. The energy reduction equates to saving the City and its citizens approximately $1,000,000 per year. In addition, with more than 50,000 hours of delivered lumens, no re-lamping, replacement or labor costs, the City will gain additional savings through significantly reduced maintenance costs.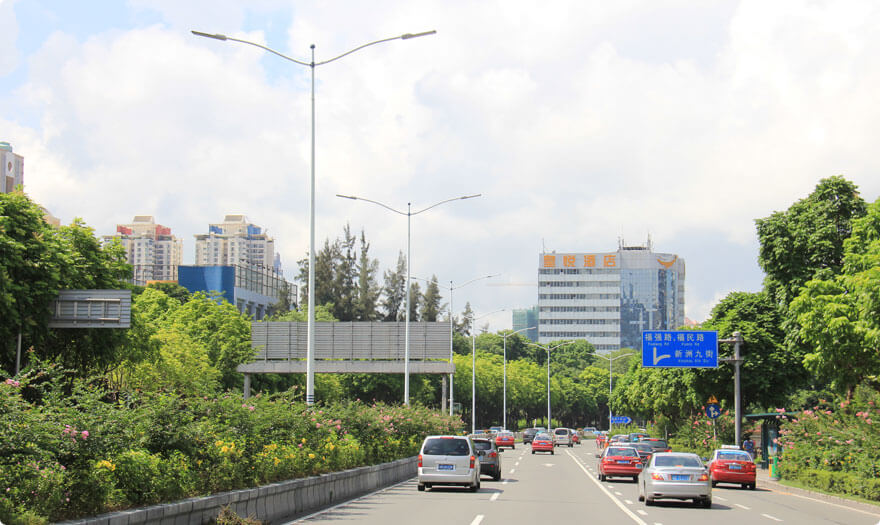 In addition to the energy and cost savings, visibility for vehicular and pedestrian is dramatically improved through BBE® professional optics technology, which layers light into the desired target zone for superior uniformity and control - increasing safety on the streets, even though Shenzhen ruled out the highest lighting target standard in China.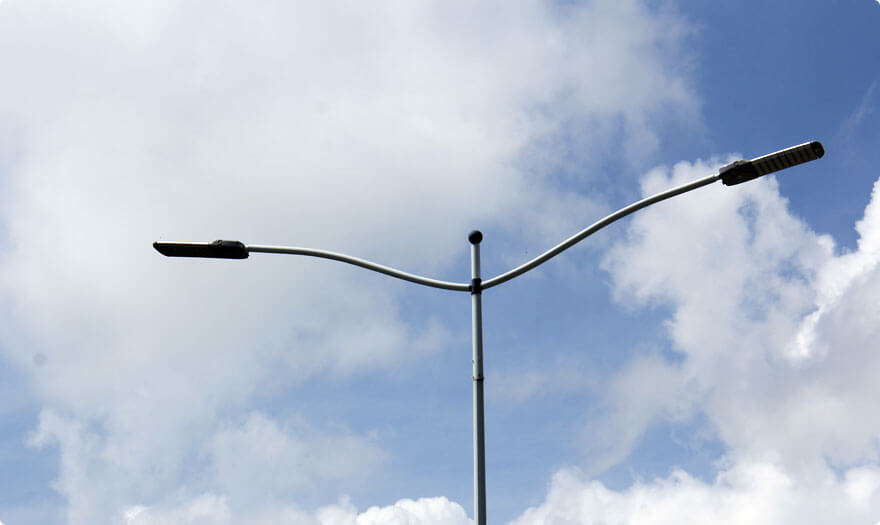 The initiative not only resulted in lower energy bills, but contributed to the preservation of our unique ecologies. By leading the way with LED technology and its benefits, the City of Shenzhen set the plan for other districts, towns and villages to follow helping reduce the impact on the environment.