LED Street Light, LU4 in Varennes, Québec, Canada
Ledel International INC, who is our distributor in Canada , representing the full line of products of BBE LED Street Lights and Tunnel Lights. Before the end of 2009, Ledel has succesful got the UL certificated for our LED Street Lights, you can check the File No. E331017 at UL website.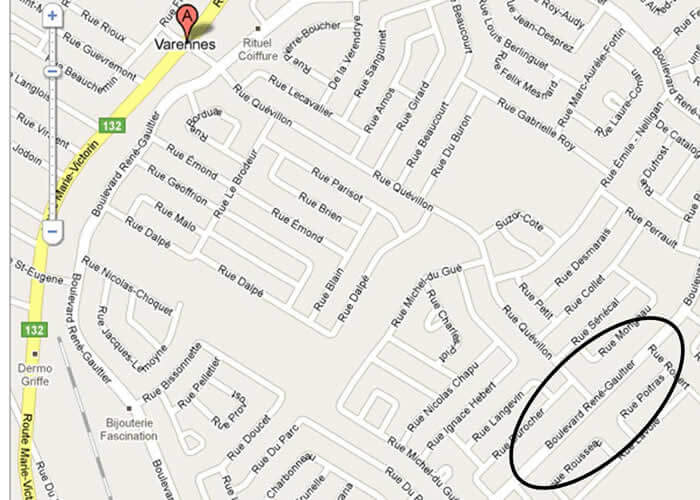 This pilot project was close to their office, locates in Varennes, Québec, corner/coin Quévillon / René-Gaultier.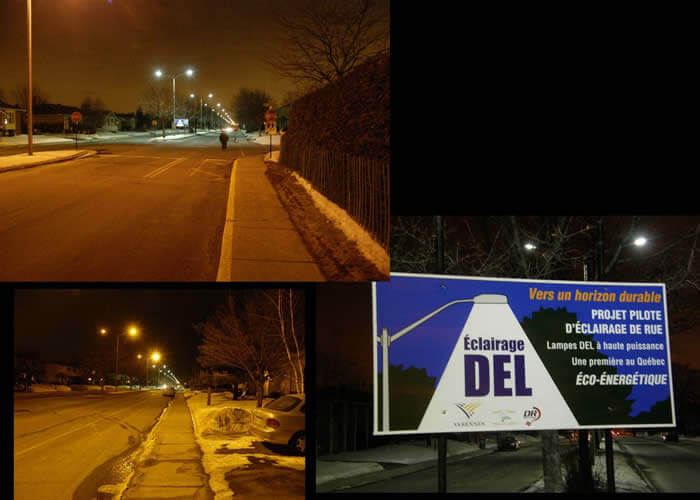 To see how the effect it carry or feel like cooperate with them, just give them a call if you get a chance. Early in the morning in Nov. 2008, it was not as extreme cold as electricians thought at yesterday. 2 hours later, 16 units LU4 were completed. Around 5 pm, the residents began to notice that day was some kind of different from usual. "I feel more comfortable when driving over by this district" one mister said. " Because of the glare emitted from the sodium lamp, people could get tired or sharp in the eye" president Mr. Normand explain.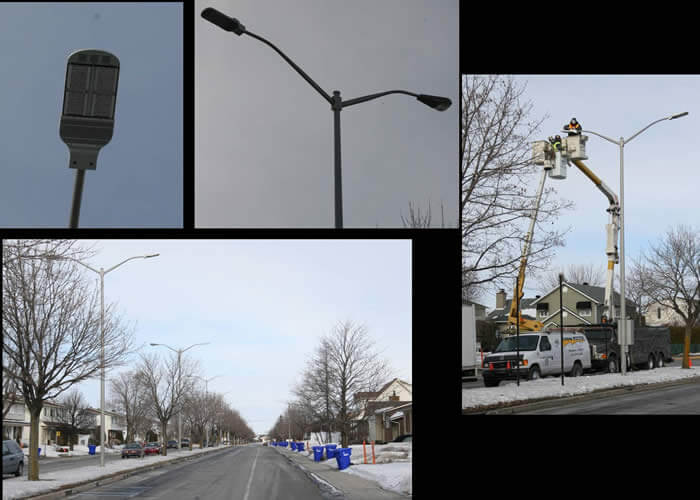 Many project makers and publics appealed by this special lighting device and had deep impression for it. Through comparing with HPS lighting surround, Erco International fully demonstrated the advantages of LED lighting. We believe this new lighting solution will become more and more popular all over the world.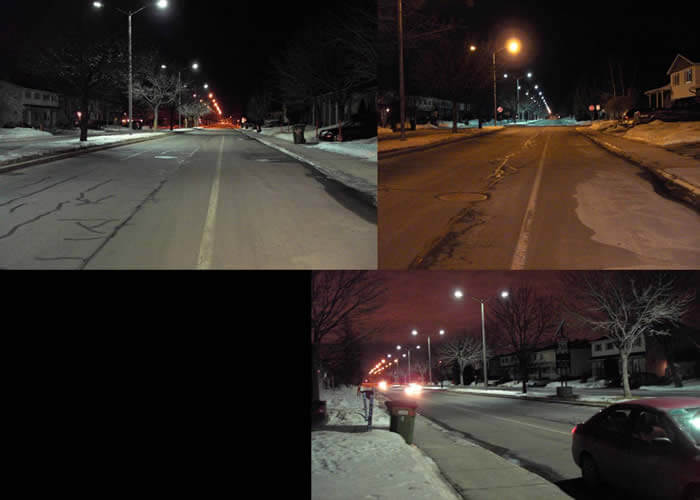 If you want to know more information about this project, please don't hesitate to contact us.