BBE LSA series is lighting for a parking lot in US
The parking lot used the existing light poles, reducing the cost for the replacement system with the interest in energy and maintenance savings and a goal to be on the leading edge of outdoor lighting. The installations are serving as demonstrations for the other parking lots and business owners who may be interested in instituting similar technology at their facilities.
This parking lot is the first at the region to try this type of lighting technology, the success is dramatic when comparing before and after nighttime photos of the parking lot. It's like night and day, the new LED lighting is a huge improvement over the standard technology in terms brightness and illuminating the space, much brighter and more comfortable than before.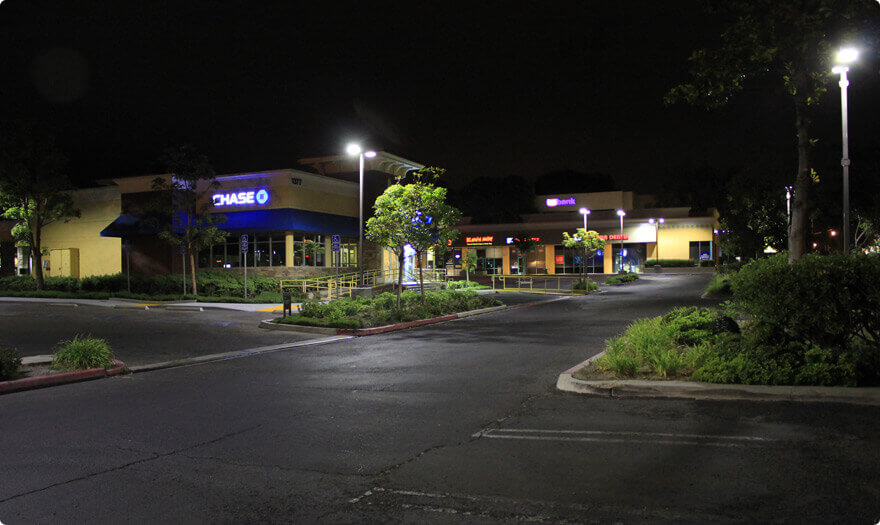 Pls don't hesitate to click here to look into BBE LED LSA series for more information, and we are waiting for your contacting.