LED Street Lighting Solution, SP90 in United States
SP90 consume 35W, with driver's included, which equal to 75W HPS . Maybe it is not strange for many of you. After tirelessly research and optic and thermotics calculation for months, it was launched to led streetlights market successfully by 2006.
With Retrofit E40 socket and 360-degree rotation lamp holder, exchanging a conventional lamp by our model will just take you 4 to 5 minutes, and you need to have the existing rectifier removed at the same time. Picture as below is a bilateral symmetry installation at a small parking lot last year.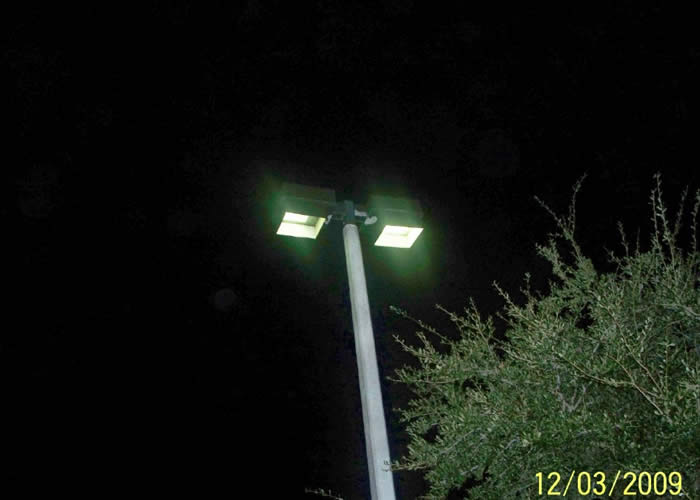 Per marketing report, many existing fixture are a little bit different, like 360 degree illumination or Hi-Bay application etc. So except for optimize the performance of this model, we decide to create several of models for options in the new year. ETA is by March, 2010. No matter, how long we have been cooperating or it is a new product for you, we expect for your confidence on us and splendid performance of our lights!
If you feel any interested in this model or our streetlights, please contact with us without hesitation!
Jason Yang
Director,Marketing & Sales
Tel.: +86 755 2958 8988 Ext. 837 Fax: +86 755 2958 8616
Mobile Phone: +86 185 7520 6951
E-mail: bbe@bbeled.com