LED Street Lighting LU6 in Montreal Canada
We recently visited our Canadian partner LEDEL, who drove us to see one of their projects lighted by our BBE high power led street light LU6, it is for Canac•Marquis Grenier parking lot in Montreal, Canada.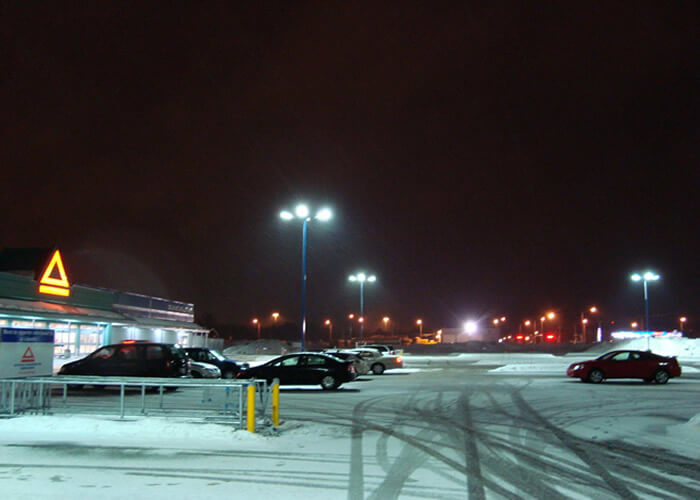 The parking lot is nearly 5000m2, but there only installed 6 poles with 4pcs BBE high power led street light LU6 each, with 30m pole space and 10m height, it is quite bright, the parking lot is illuminated everywhere. And even, it is snow storm there, the temperature is -30 degree, we are going to be frozen, but our led street light LU6 are working very good. They are not only providing brightness to the drivers, but saving a lot of power and money.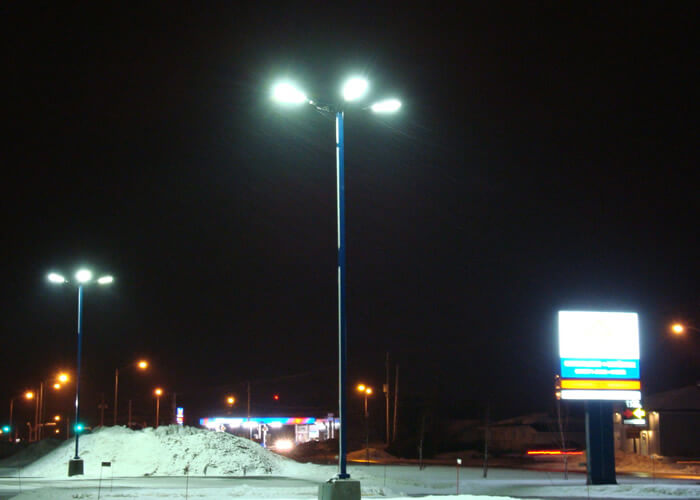 This is the first time we feel our street light at a so big parking lot for real, it is amazed, we never imagine it is so bright, we are proud of our products. Pls don't hesitate to join us, we will provide you very good products and solution.
If you want to know more about our LED Street Lights or other info., please don't hesitate to contact us.