BBE HM6H installed in front of CBC in Futian, Shenzhen, China
Shenzhen is an international city, mixed with people from different places. Shenzhen is a young city, with 30years high speed development, full with fresh, kind and fairness. Shenzhen is a leading city, fulfilled with fashion, trend and innovation. BBE, as a high tech company in Shenzhen, we have installed more than 14,000pcs LED products in Shenzhen.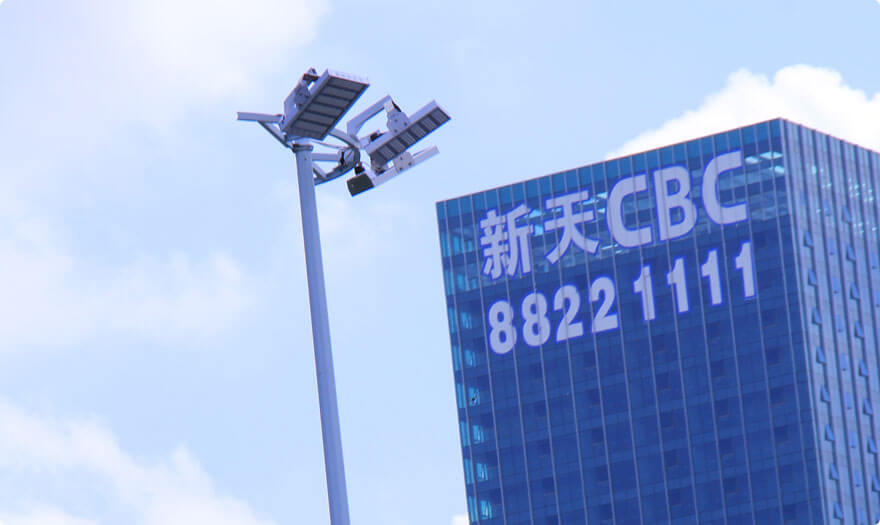 High levels of illumination, no glare, easy installation and maintenance are just some of the benefits high mast lighting has to offer. First developed to light complex road intersections has become a popular and efficient way of lighting large-scale areas such as airports, large industrial areas, sports areas, shopping center and car parks.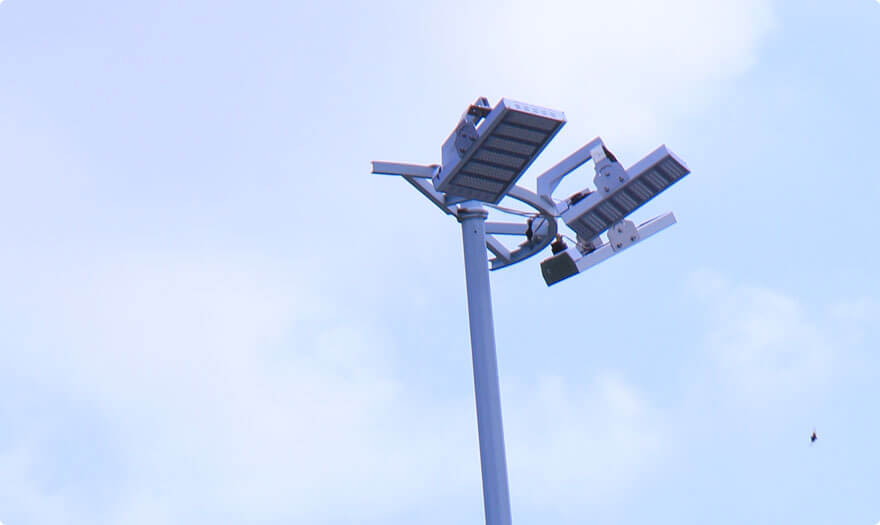 BBE high mast lighting HM6H mounted on poles ranging in height 15M is a good choice for famous building CBC in shenzhen. The main advantage is that fewer poles are needed than if luminaires are mounted at lower heights. This approach is often more economical, reduces obstructions in the area and minimize shadows.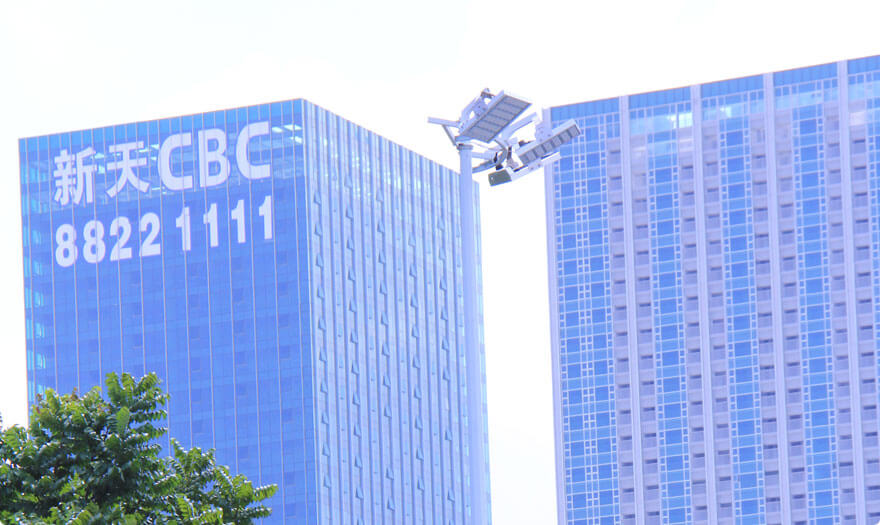 Our high mast light power range from 130W to 500W, covered with different requirements in intersection road, complex road and large-scale areas, if you need professional instruction such as how to design the luminaire or distribute the lighting, please contact with us freely.